Cannabis Conferences are a hot topic in the industry right now, and with more states voting to legalize cannabis use, they will continue to grow in popularity. Cannabis is not legal everywhere yet though – some states still allow it only for medical usage. That means that there are two types of Cannabis Conferences: those that happen in person and those that happen virtually (online).
It's no secret that Cannabis Conferences have been growing in popularity over the last few years. There are currently many cannabis conferences happening around the world, with more on the way!
If you're looking to attend one or host your event behind the scenes, then it might be useful for you to know what types exist so that you can make an informed decision about whether they're suited to your needs and budget. Read on to find out which one is right for you!
Why Do People Host And Attend Cannabis Conferences?
People host cannabis conferences for many reasons. One is to bring like-minded individuals together and allow them to network with other experts in their field, share knowledge, and learn from one another.
Cannabis Conferences are also a great way to get expert advice on how you can make your business more profitable or enjoy cannabis without getting into trouble!
Cannabis Conferences – Live Vs Virtual
You may be wondering whether Cannabis Conferences actually have physical locations or if they're all online (virtual). Actually, both types exist but as legalization comes closer to reality worldwide, it's likely that at least some of these conferences will move towards being virtual because people don't want to spend thousands of dollars every year traveling long distances just so they can consume marijuana or learn a thing or two about its benefits.
Therefore we've compared virtual and digital cannabis conferences so that you don't need to!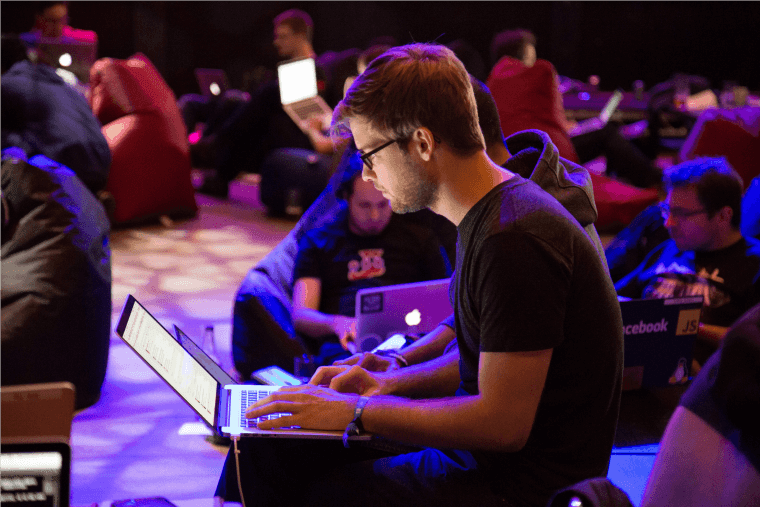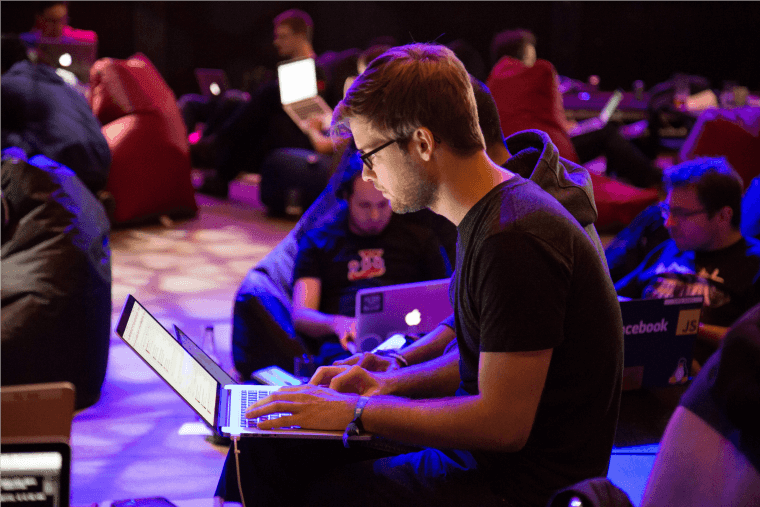 The Pros and Cons of Virtual Cannabis Conferences
The Pros Of Virtual Cannabis Events:
Live streaming cannabis conferences allow people to watch from wherever they are.
Live streaming cannabis conferences can be an advantage as you'd be able to hear and see the live conference without it being disrupted by anyone in front of you.
Virtual conferences can have the same high quality of content as physical ones but at a lower cost and with more convenience.
A big advantage of virtual cannabis events is that you don't have to travel or worry about accommodations. You also get to save money by not having to go out during your time off work. There's no need for expensive plane tickets, hotels, meals, etcetera!
The Cons Of Virtual Cannabis Events:
Some live connection problems might make it difficult for people to attend or participate in virtual events.
Your internet connection needs to be stable.
The Pros and Cons of Live Cannabis Conferences
The Pros Of Live Cannabis Conferences:
You're able to get up close and personal with the hosts and sometimes even meet them.
Attending a live cannabis conference feels like an overall better experience as you are able to see things live and in person and not through a screen.
Live cannabis conferences are also great for meeting with new people and networking.
Attending a live cannabis conference sometimes means that you get to travel and experience new things and get a break from your routine lifestyle.
The Cons Of Live Cannabis Conferences:
You might miss out on something that was said if the crowd was too noisy.
Attending a live cannabis conference might make you feel overwhelmed at times as there is so much going on, especially if the event lasts for more than one day.
One of the cons of attending conferences and networking events, in general, is that it can be difficult to stay focused when talking with others about business or conversations where people are sharing personal stories.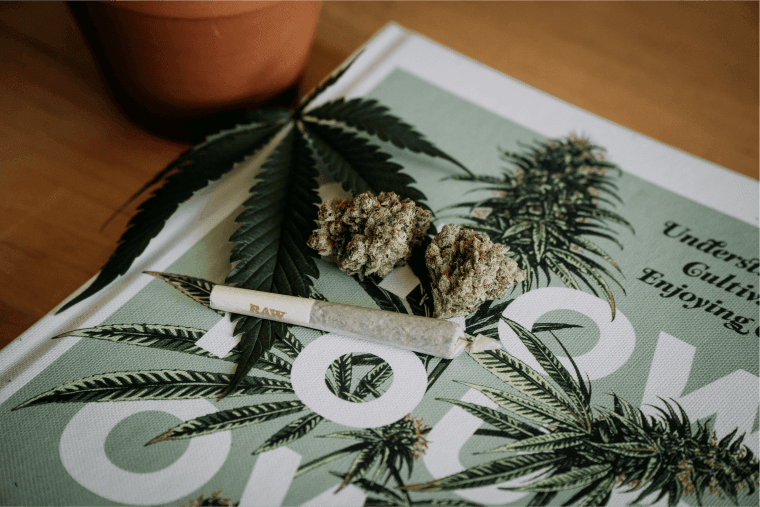 14 Virtual Cannabis Conferences To Attend In 2021:
Name
Company
Date
Cannabis Meets Healthcare Virtual ExpoIn an evolving cannabis industry, startups and existing firms are seeking your products and services to WIN IN CANNABIS. Present your products on a global virtual stage in CannaOne's upcoming event this year! With every show, companies walk away with high-quality leads by marketing their wares to audiences from all over the world who want what you offer. Will you be among this year's success stories?
CannaOne Nation
1/26/2021
Benzinga Cannabis Capital Conference
Benzinga's virtual Cannabis Capital Conference is guaranteed to provide all of the benefits of an immersive experience for those who are unable to make it there in person. The event features interactive presentations live-streamed or available. On-Demand so you can hear directly about what others are doing as well as learn how they got started on your own time without any travel required!
Benzinga
2/25/2021
SXSW
If you can't make it to the physical SXSW, enter the virtual one with all-access passes! When March 16th rolls around in 2021 we'll be hosting an interactive live stream that will feature keynote speakers from Austin's famed conference as well as up-and-coming artists at this year's music festival showcases.
SXSW
3/16/2021
ACannabis EVOLVE: Unlocking the potential of medicinal cannabis
Cannabis expert and founder of ACannabis EVOLVE, Andrew Salzberg is on a mission to revolutionize the cannabis industry. He believes that with all these changes in legislation happening around the world we need an educational platform for people who are interested in joining this burgeoning market space but want more information about what's going on behind-the-scenes before making any major decisions.
MCIA
3/16/2021
Women Grow Strong Virtual Expo
Innovation has always been a part of Cannon's DNA. Join them on the 25th of March to get involved with the Women Grow Strong Virtual Expo. The first dosing unit for polyurethanes was born from the clever intuition to modify equipment used in other functions, which lead to innovative success. Since 1970, it is well-recognized that innovating will provide stability now and into the future.
CannaOne Nation
3/25/2021
Real Cannabis Entrepreneur Conference
The Real Cannabis Entrepreneur Conference is the ONLY event dedicated to teaching progressive company owners, investors, and opportunity seekers how to break into the cannabis market in real life. There will be no theoretical, status of the industry, or policy-based subjects, simply hands-on teaching from seasoned cannabis professionals who have been there and done that!
Real Cannabis Entrepreneur Conference
3/26/2021
Indo Expo Virtual Show
The top cannabis exposition will take place in Chicago on September 25th and 26th, 2021. Indo Expo is the main forum for bringing together the cannabis community. Their aim has always been to foster a network of like-minded individuals in order to respectfully propel the business.
Indo Expo
4/15/2021
CannaGROW Harvest: Operations Virtual Expo
Cannabis is a hot topic these days and with new legislation, it's only becoming more important. What better way to get your product recognized than by being an exhibitor at CannaOne? With access to thousands of the most influential players in this industry, you will be able to present your products on a global virtual stage and attract all sorts of potential customers! The opportunity presented here not just great for getting noticed but also offers unparalleled marketing power- who wouldn't want that?!
CannaOne Nation
4/21/2021
Food+Beverage Cannavation Virtual Expo
Cannabis is becoming more and more mainstream, but there's still a lot of people who aren't yet convinced. There isn't a better way to push forward your brand than by exhibiting at the International Cannabis Trade Show.
CannaOne Nation
5/19/2021
Benzinga Cannabis Capital Conference
Face-to-face (virtually) with prominent cannabis firms to learn about their latest developments in the fast-evolving industry. With lightning round presentations and 1:1 meetings, you may discover new chances to expand your business.
Benzinga
6/3/2021
CannaOne BizCon+Awards Virtual Expo
This virtual event features over 500 exhibitors from 16 countries around the world showcasing their innovative products in evolving cannabis industry. As one of these companies yourself (or just someone with some interest), you'll have access to thousands of influencers that will be interested in what you're doing here!
CannaOne Nation
6/17/2021
CannaVest EUROPE Virtual Expo
Showcase your items on a worldwide virtual platform to attract your ideal customers. This is your chance to be at the forefront of a booming industry. The CannaOne Conference brings together cannabis professionals and fans for three days to network with global leaders in the industry as well as other prominent people interested in becoming involved.
CannaOne Nation
8/28/2021
Benzinga Cannabis Capital Conference
North America's leading meeting of Cannabis Entrepreneurs and Investors. Learn about the different cannabis firms making moves and listen to live talks from prominent cannabis CEOs.
Benzinga
10/14/2021
Cannabis Care
Mark your calendars and Save the Date for the 2021 ACNA Cannabis Care Conference, which will be held on October 17-20, 2021! We look forward to seeing you in Albuquerque, New Mexico! The ACNA is delighted to highlight some of the great individuals that demonstrate the range of ability and knowledge that the association's membership has.
American Cannabis Nurse Association
10/6/2021



47 Live Cannabis Conferences and Trade Shows To Attend In 2021
Name
Location
Date
Athens Cannabis Expo
Their objective is to enlighten visitors about all of the goods and developments available in the cannabis industry across the world, as well as the most recent successes in the medicinal, pharmacological, and industrial uses of cannabis.
Athens, Greece
1/15/2021
Southern US Hemp Growers
The southern United States has a strong agricultural heritage, and hemp is their future! Currently, 75 percent of southern states permit industrial hemp cultivation, whether for commercial purposes, as part of a pilot program, or as part of a research endeavor. The remaining 25% have attempted to legalize hemp cultivation, but the legislation has either stagnated or died in committee.
Tampa, FL
1/17/2021
Future Cannabis Strategies Europe
The Future Cannabis Strategy Conference brings together important thought leaders from some of the industry's top brands, as well as a mix of small to mid-sized disruptive startups who have shaken up the sector with fresh offers and techniques.
London, UK
1/27/2021
Asian Hemp Summit 2021 Kathmandu
The Asian Hemp Summit 2022 will bring together stakeholders, legislators, development agencies, private hemp aficionados, environmental groups, merchants, and consumers from across the world to harness their abilities and achieve the Asian market's ever-expanding potential.
Kathmandu, Nepal
1/29/2021
Indo Expo
The INDO EXPO promotes the growth of the Cannabis Industry by bringing industry experts from all around the world together. The top cannabis exposition will take place in Chicago on September 25th and 26th, 2021. FALL INDO EXPO SHOW Rosemont, IL Donald E Stephens Convention Center
Denver, CO
1/30/2021
USA CBD Expo
The USA CBD Expo is the premiere CBD and Hemp event in the United States and South America. Our goal is to connect our guests with the greatest, most innovative goods and companies. USA CBD Expo skillfully combines a rapidly developing sector into one worldwide, unique trade fair experience.
Vegas, NV
2/5/2021
Cannabis Packaging Summit
For the past 35 years, WestPack has successfully brought together the whole packaging community, from design engineers to distribution executives, to identify the most innovative packaging solutions and effective automation systems.
Anaheim, CA
2/9/2021
2021 Cannabis Industrial Marketplace Oklahoma Summit & Expo
Cannabusiness Industrial Marketplace is the greatest location to buy, sell, and rent biz equipment. The Cannabusiness Industrial Marketplace facilitates all elements of Cannabusiness, from growing media to seeds, packaging, processing, and legal services.
Tulsa, OK
2/10/2021
Alternative Investments Research & Due Diligence Forum
Their conferences bring together the nation's top alternative investment experts to learn about the newest industry trends, marketing strategies, and regulatory changes. Members and guests benefit from face-to-face networking opportunities at the conferences, which allow them to develop their professional contacts and enhance their relationships.
Las Vegas, NV
2/10/2021
SPAC Conference
Their reputation says eloquently about the lengths we take to offer value, whether it's our laser focus on producing the finest possible material or reimagining the usual event format to adapt to change and provide a greater experience.
New York, NY
2/11/2021
CANNACON Midwest
CannaCon is the nation's largest cannabis business-to-business convention. Find a cannabis expo in your area and register to attend. Plant your seed today and help to develop the industry.
Chicago, IL
2/12/2021
Industrial Hemp Summit
The Industrial Hemp Summit is multi-stakeholder cooperation aimed at establishing an industrial hemp sector in the United States. As we enter our fourth year, one of the summit's primary goals will be to strengthen the supply chain and market for industrial hemp food, fiber, and flower.
Danville, VA
2/22/2021
Emerald Conference
The Emerald Conference is the cannabis industry's most sophisticated technical and comprehensive science conference. It is the industry's main platform for debate on discovery science, as well as how research and data assist best practices in cultivation, production, and quality assurance.
San Diego, CA
2/24/2021
IECSC NY
The International Esthetics, Cosmetics, and Spa Conference is the east coast's best chance for spa and wellness professionals to explore, discover, and purchase goods. In addition, our extensive Conference Program will help you advance your business expertise.
New York City, NY
3/7/2021
Southern US Hemp Growers
The US Hemp Growers Association is looking forward to resuming our series of conferences and expos in 2021. While we are excited to continue teaching both newcomers and industry veterans, safety is our priority. At the time of each event, they aim to follow all applicable CDC standards as well as any state and local regulations.
Tampa, FL
3/7/2021
Cannabis Industrial Marketplace Michigan Summit & Expo
They provide you with all of the necessary growth and cultivating equipment, materials, and other items. They provide Hydroponics Equipment, POS & Software, Packaging Supplies, and other services. Visit their website to learn more about their upcoming activities.
Birch Run, MI
3/18/2021
AAD Annual Meeting
The American Academy of Dermatological is the country's largest, most powerful, and most representative dermatology organization. Membership, AAD meetings, education, practice management, publishing, clinical treatment, and other resources are available.
San Francisco, CA
3/19/2021
Global Pet Expo
The American Pet Products Association (APPA) and the Pet Industry Distributors Association (PIDA) host the Global Pet Expo, the pet industry's flagship event showcasing the newest, most innovative pet products on the market today.
Orlando, FL
3/24/2021
NECANN Boston
NECANN events have served as the New England cannabis industry's home base since 2014. Their annual Boston Cannabis Convention regularly attracts the biggest number of Hemp, MMJ, and Cannabis business experts in the Northeast, and this year will be the largest, most significant cannabis industry event on the East Coast!
Boston, MA
3/24/2021
NoCo Hemp Expo
NoCo Hemp Expo is more than just a conference; it's an experience. We are happy to announce the extension of the world's most comprehensive hemp exposition and trade exhibition to the famous National Western Complex in Denver, Colorado.
Denver, CO
3/25/2021
CBD Expo MIDWEST
The driving reason behind CBD Health & Wellness Magazine is education, and we've been doing it for almost 10 years. CBDHW is the industry's oldest and most authoritative source, with a news site that attracts over 1 million visitors each month. Their gatherings are small and focused on quality. It is not our intention for you to scan as many badges as possible.
Chicago, IL
3/26/2021
The Body
The Body was the first-ever Cannabinoid trade fair for fitness, wellness, beauty & health. They are paving the way for the safe use of cannabinoids. This is a location where solid business can be done effectively and personally, where a big number of potential buyers can be met in person, and where your brand can reach a big number of people and media to increase brand recognition.
Koln, Germany
3/26/2021
Georgia World Cannabis Conference
Treehab's events bring together an emerging community of brand leaders and practitioners to discuss all the key industry trends. The conference provides provocative content and actionable takeaways for the audience. Most people would look forward to participation year after year.
Atlanta, GA
3/27/2021
Cannacon Midwest
In 2018, they hosted Detroit's first landmark cannabis industry fair, which was followed by an even more successful 2019 event. CannaCon Midwest Detroit hopes to contribute to the growth of the Midwest's cannabis sector for many years to come.
Detroit, MI
4/2/2021
Spannabis
Spannabis is the world's leading trade event for the cannabis industry. Seventeen years of culture, innovation, and the cannabis business, hand in hand with today's most remarkable companies. They want to dive into the various facets of this contentious plant through topic blocks in forum style, as well as special conferences.
Barcelona, Spain
4/23/2021
Canadians and Psychedelics Research Conference
Transform your finest ideas into real-world experiences. Try Eventbrite for free and learn about all the tools and services you'll need to launch, manage, and grow your events business. With real-time, actionable data on how your events are doing, where your guests discover you, and more, you can focus your time and budget on what's working best.
Montréal, Canada
4/25/2021
Eastern US Hemp Conference and Expo
The state of New York is dedicated to being a world leader in industrial hemp. This industry is developing as a potentially important agricultural product, and New York has a fantastic opportunity to further nurture it by leveraging some of its finest assets — creative farmers and companies, world-class research institutions, sufficient acreage, and access to water.
Buffalo, NY
4/25/2021
Meet Delic
Meet Delic is the world's leading psychedelic and wellness edutainment event for holistic healers, forward-thinking enterprises and thought leaders, and curious newcomers. The thrilling two-day event, held in AREA15, an immersive and interactive entertainment complex in the center of Las Vegas, featuring industry entrepreneurs, psychonauts, and prominent voices in research, science, and health.
Los Angeles, CA
5/1/2021
Lucky Leaf Expo Austin
Meet Delic is the world's premier psychedelic and wellness education and entertainment event for holistic healers, forward-thinking businesses and thought leaders, and interested newcomers. The exciting two-day event was hosted at AREA15, an immersive and interactive entertainment complex in the heart of Las Vegas, and included industry entrepreneurs, psychonauts, and important voices in research, science, and health.
Austin, TX
5/14/2021
The Plastics Show / NPE 2021
NPE® is the global platform for technical inventiveness and innovation in the plastics sector, including automation, MedTech, robots, cobots, end-of-arm tooling, three- and four-dimensional printing, mold components, industrial polymers, and everything else you can think of. NPE2024 is where the industry will alter tomorrow, with guests from more than 120 countries and limitless networking and educational possibilities.
Orlando, FL
5/17/2021
Catalyst 2021
Many of the world's finest academics and experts provide insights into the most recent study and science in psychedelics. A variety of viewpoints on the therapeutic and medical applications and advantages of psychedelics, with a focus on resolving mental and emotional health concerns. Exposure to several of Canada's premier businesses and organizations that are laying the groundwork for the country's psychedelic revolution in 2021 and beyond.
Calgary, Alberta
5/21/2021
Lift & Co
They take pride in being Canada's number one cannabis event, offering you top-tier educational material, enriching thought leadership from the industry's finest brains, and, of course, fun and authentic networking opportunities. Lift & Co. features hundreds of exhibitors, a lineup of forward-thinking speakers, and the industry's movers and shakers. Expo is a gathering place for cannabis enthusiasts, professionals, and the media.
Toronto, Canada
5/27/2021
USA CBD Expo
The USA CBD Expo is the premiere CBD and Hemp event in the United States and South America. Our goal is to connect our guests with the greatest, most innovative goods and companies. USA CBD Expo skillfully combines a rapidly developing sector into one worldwide, unique trade fair experience. They are dedicated to putting on the greatest event possible to promote our exhibitors' brands, increase traffic to their booths, and bring them closer to potential consumers and other companies.
Atlanta, GA
6/11/2021
IECSC Las Vegas
They're bringing back that sense of well-being that helps everyone feel better at IECSC Las Vegas 2021! Spa and wellness experts will convene to kickstart the healthy lifestyle industry and reconnect with a community ready to explore new possibilities. The exhibition floor will be humming with lesser crowds, but one thing is certain: everyone will be focused on getting back to business safely and responsibly.
Las Vegas, NV
6/20/2021
Hospitality Financial and Technology Professionals Conference (HITEC)
The world's largest hospitality technology conference, bringing together the brightest minds and cutting-edge technologies from across the world. HITEC® provides a one-of-a-kind mix of world-class education and the world's biggest hospitality technology exhibit. Sessions are given by peers and professionals in the field, and the unrivaled exhibition exhibits the newest industry goods and services from hundreds of firms.
Dallas, TX
6/21/2021
Lucky Leaf Expo Dallas
The Green Rush is coming to Texas. Learn everything from hemp cultivation, business strategies, and more at the Lucky Leaf world CBD expo! Experts on hand include a lawyer specializing in cannabis law reform as well as scientists who will talk about what we know so far and how much there remains to learn. This event has something for everyone interested in learning more about this quickly expanding field with lots of opportunities for start-ups or people looking into getting their hands dirty (literally) by becoming involved with growing either industrial hemp or marijuana plants themselves.
Dallas, TX
7/9/2021
Association of Woodworking & Furnishings Suppliers (AWFS) Fair
AWFS®Fair is pleased to announce some significant developments! The Fair will transition to a Tuesday – Friday show day schedule in 2021, including Dealer/Distributor Day on Monday. In addition, we will be relocating to the Las Vegas Convention Center's new West Hall, which is presently under development. An opportunity arises from change! You receive both quantity and quality at the AWFS®Fair!
Las Vegas, NV
7/20/2021
NCIA Cannabis Business Summit & Expo / CannaBiz Summit
The industry's most influential trade show is coming back to San Francisco! We're thrilled that it's finally time for the 7th Annual Cannabis Business Summit & Expo, taking place from December 15-17 at Moscone Center. This premier cannabis business event will bring together entrepreneurs and experts in the field of marijuana so they can meet each other face-to-face and discover new products or services that could help their businesses grow.
San Francisco, CA
8/3/2021
Cannabis Research Conference
The 2021 Virtual Cannabis Research Conference will be an interactive, virtual experience that takes place on August 3-5. This conference is for people who are interested in improving their knowledge of cannabis and its impacts on others or themselves. The three-day event explores a variety of new innovations and developments to improve the way we live our lives as well as contributing to advancements in science, medicine, and society at large.
Pueblo, CO
8/3/2021
Southern Hemp Expo
The Southern Hemp Expo 2021 will feature over 250+ exhibitors, three full days of the expo hall and three stages of education including the premier Let's Talk Hemp Conferences. Hear from 100+ speakers and special keynote guests to do business with thousands across the hemp supply chain in a fully immersive experience
Nashville, TN
8/20/2021
Midwest Cannabis Business Conference
NCIA's Midwest Cannabis Business Conference is the place for cannabis business executives, cultivators, and innovators seeking to immerse themselves in the new booming market. The National Cannabis Industry Association was founded on a principle of power in numbers. They work tirelessly to promote growth in a responsible and legitimate industry while also working towards social-economic environments that are favorable for this flourishing industry which has boomed due to its legalization here in America!
Detroit, MI
8/25/2021
Grow Tradefest
Whether you're a seasoned cannabis trade show veteran eager to return to the expo floor or a first-time attendee of a hemp convention or psychedelics conference, you've discovered the most comprehensive list of psychedelic, cannabis, CBD, and hemp trade events.
Lake Ozark, Missouri
8/26/2021
USA CBD Expo
It's a CBD and Hemp event that has been dubbed "The Best of the Industry" by Forbes. USA CBD Expo is committed to bringing together innovative products and brands under one roof, where exhibitors can show off their goods without any hassle or mediocrity in quality. The expo provides an opportunity for businesses to come together from all over South America as well as North America so they know who their competitors are before it becomes too late!
Medellin, Colombia
8/28/2021
INSIGHT 2021
INSIGHT will be a four-day-long conference in Berlin that takes place November 2nd through the 5th and examines psychedelic therapies as well as their cultural implementation. The MIND Foundation has partnered with INSIGHT to bring together psychiatrists, mental health professionals, researchers, philosophers, and anthropologists for this once-in-a-lifetime event.
Berlin, Germany
9/9/2021
Growth
Their Stay at Home Speaker Series will focus on the ways that cannabis entrepreneurs, investors, executives, creatives, and activists have been able to stay engaged in their respective fields during quarantine. The filmed conversations were edited down into a short video format for easy consumption by those who are unable to attend this year's Growth Conference.
Las Vegas, NV
10/11/2021
USA CBD Expo
America's leading CBD and Hemp event is coming back to Atlanta, Georgia this September! With over 200 exhibitors last year and thousands of attendees, the USA CBD Expo provides a major opportunity for brands to connect with consumers. The expo will feature product demos from companies as well as educational seminars about cannabidiol (CBD) products that are available on the market today. Whether you're an investor or just curious about how hemp can improve your health. See what all the hype is about at America's largest annual gathering for cannabis professionals.
Chicago, IL
10/28/2021
Northeast Cannabis Business Conference
Founded in 2010, the National Cannabis Industry Association is a non-profit trade association representing legal cannabis businesses. Their membership includes hundreds of forward-thinking companies working to promote the U.S.'s growing industry via advocacy and networking on a national scale that can be accessed by becoming an NCIA member as well!
Atlantic City, NJ
Fall 2021
Summary
Incredibly, we can meet individuals from all around the world thanks to the internet. However, nothing matches meeting people in person and attending live conferences. If I were you, I'd attempt to attend as many cannabis conferences as possible to learn more about this fast-developing industry and how you can get more involved.