~ At a Quick Glance
Founded: 2018
Origin: London
Located: Global
Focus: Men's Underwear
Sustainable Materials: Bamboo
Most Popular Item: Bamigo Men's Boxers

Bamigo is a bamboo clothing brand that focuses mainly on underwear and undergarments. They also offer bamboo-based socks and t-shirts, with their t-shirts generally being designed to be worn under dress shirts. Bamigo is an upmarket brand with a focus on sustainability. They aim to deliver natural products and educate the masses on why bamboo clothing is the future of fashion and sustainability.
Bamigo was inspired by the lack of sustainability in the underwear market and decided to create a brand that sold men's underwear created with sustainability in mind. Their range of underwear and undergarments is soft, comfortable and durable. All of their products are handmade from bamboo viscose. Viscose is a mixture of bamboo and other textiles – in Bamigo's case, the other textiles are cotton, polyamide, and elastin. Any other textiles will depend on the product, but they always contain bamboo.
Bamigo is filling a gap in the sustainable market. There are so few sustainable fashion brands that offer underwear, let alone focus solely on underwear for men. Another part of their vision is to educate the world about bamboo textiles and it's pros when compared to other commonly used textiles. Bamigo's website does not only include their product ranges – but it also has extensive blog pages aiming to educate readers about sustainability, bamboo production, and, of course, offers fashion advice and insight into their products and brand.
Bamigo's target demographic consists of fashion-forward men who share their sentiments that underwear does not have to be an afterthought; it is equally as important as any other part of a well-cultivated outfit. Likewise, it is equally important that it is both comfortable and sustainable.
Bamigo did not stop after creating classic mens underwear, they also produce socks and undershirt that are available with long sleeves, short sleeves, or as vests. All of their products are geared towards men and are fashion-forward with sleek, business inspired designs. They are designed to be well ventilated, comfortable, fitting yet elasticated, and to smell better for longer. Their underwear is available in three classic men's styles and their color scheme is simple yet chic.

~ Brand Images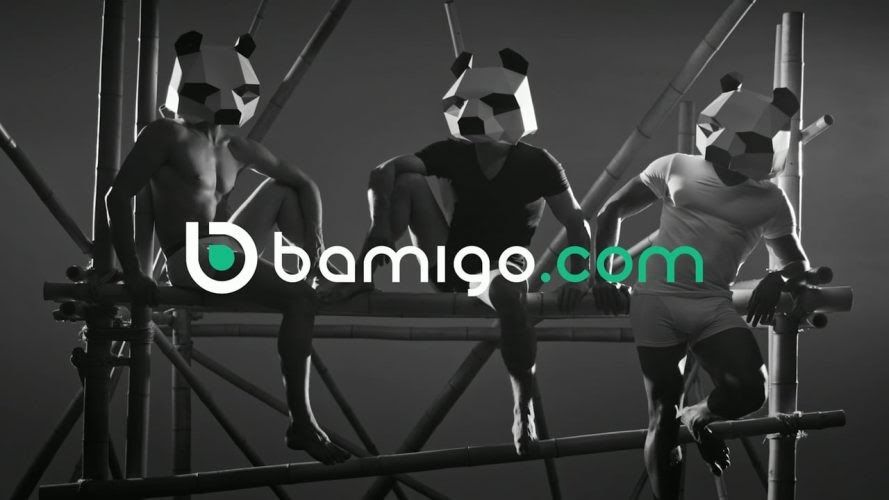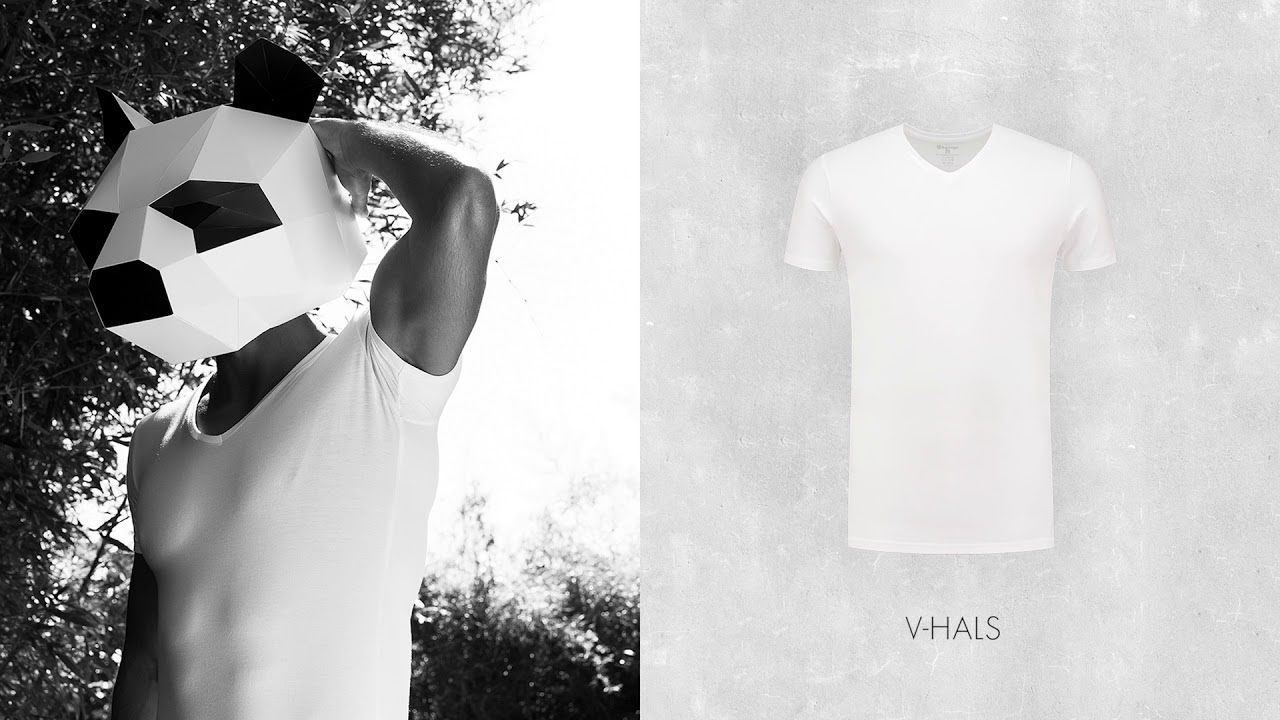 ~ Rating
5 STARS – for dominating a niche market and bringing sustainability into a place in the fashion world where it is often neglected. Their efforts to educate via their website and to showcase the amazing properties of bamboo fabrics have also helped them earn this excellent rating.

See what others think of Bamigo below (or leave your own review at the bottom of the page)
~ Public Rating
0 out of 5 stars (based on 0 reviews)

~ Brand Breakdown
Bamigo markets itself as a luxury, business-oriented band, showing customers that underwear should not be an afterthought – it is equally as important as the clothes that are worn over it!
Catering only to men and only focussing on underwear places Bamigo in a unique spot within the sustainable fashion industry – they are filling many gaps that the industry has ignored. Their luxury centric branding brings natural textiles to a more business-oriented place, while other sustainable brands often focus on less corporate fashion.
Bamigo will continue to grow, but it is unlikely that they will expand their market to include much more than men's underwear in the foreseeable future. The simplicity of their brands works for them and focus in one area has allowed them to perfect and dominate an overlooked niche in sustainable fashion.
Bamigo is pioneering the way in sustainable men's fashion. They are a top brand, dominating a niche market.
Their unique focus has gained them a valuable place in the sustainable fashion industry, where they are catering to a little met need with unmatched style.
Bamigo aims to educate and inspire as much as they aim to create and sell sustainable underwear.
Pros
Bamboo is highly sustainable
Handmade products
No carbon heavy factories
High quality
Cons
Only cater to a niche market
Their range is limited to specific styles and colors.

They are the only brand focusing exclusively on sustainable men's underwear. This makes them the best at it. Bamigo works with the best Bamboo fabrics available and cultivates textiles that are fitting for their brand. Every product is designed to be well ventilated with anti-bacterial properties. This makes the quality of their products both sustainable and functional.
Bamboo is one of the most sustainable fashion choices. It grows naturally with no extra aid needed from pesticides and herbicides. It grows extremely fast and uses little to no extra water – bamboo plantations can usually survive exclusively off of rainwater.
On top of this, Bamigo ensures ethical labor and handmade products. Handmade products are enormously more sustainable than factory-made products that rely on carbon-heavy technology.

Top 5 Selling Items:

Bamigo has underwear available in 3 styles to cater to different men's needs. The selection includes:

Boxer shorts
Boxer shorts are Bamigo's top-selling item. They are designed to be tight-fitting yet breathable. Like all of their products, they are handmade from Bamboo. Boxer shorts are available in a variety of colors and cuts with short and long options available.
They can be purchased in a two-pack.

Hipsters
Bamigo's Hipsters are designed to fit slightly more snuggly that their boxer shorts. The cut is straighter. They are available in a few different colors and are generally worn by slimmer men.They can be purchased in a two-pack.

Slip Briefs
For men who wish to leave a little less to the imagination, Bamigo offers slip brief underwear. The main difference between these products and their other underwear is that there is no pants sleeve at all. The design is beautifully simple and designed to be slightly less tight-fitting than other options. These are available in neutral colors in two packs.
Bamboo socks are another area where Bamigo thrives. They offer long and short socks. All products are available in neutral colors – namely black, white and grey.

James Socks
The top-selling socks are James Socks – a simple black ankle sock that is made from the softest bamboo textiles. They are designed to be worn but breathable and claim to hold less odor and water-retention than similar cotton products.

Oliver Footies
These secret socks are perfect for when socks need to be discreet. They are the solution to when unsightly socks will potentially ruin the aesthetic of dress shoes and business attire. They are designed to be felt, not seen. The fashion-forward item has been utilized in women's fashion but has made little appearances in men's. Bamigo has breached a market gap yet again with these creations.
Bamigo's products are all designed to be as smooth as silk and to ventilate better than cotton. They guarantee that their undergarments will smell better for longer. They are fast-drying, anti-bacterial and super absorbent. On top of all of this, they are environmentally friendly and sustainable.

~ Final Thoughts
Bamigo's commitment to quality is as evident in their brand as their commitment to sustainability. The stylishly sustainable brand should be your go-to for men's underwear and socks. Not only are their products soft, comfortable, breathable, and everything else that underwear should be – they are environmentally friendly. Bamigo offers the comfort that you can feel good about enjoying! You can find more of their products, here


~ Q&A's
Why use bamboo as a fabric?
Bamboo is one of the most – if not the most – sustainable products on the market. Technology has allowed bamboo to evolve into the soft and ventilating substance that it is today. Bamigo's unique bamboo blends are perfect for underwear and offer the comfort that is unmatched by other sustainable products.
Why only men's underwear?
Bamigo believes that underwear does not have to be an afterthought. Focusing their efforts on one niche area has allowed them to produce a superior product. Bamigo values quality over quantity.
Why are products handmade?
Handmade products are delivered with more love than factory-made products! Not only is the process more personal, but it is also more sustainable. Factory machinery contributes majorly to greenhouse gases. Bamigo believes in focussing on sustainability in every part of their manufacturing process.
Does Bamigo offer a guarantee period?
Due to the nature of products, Bamigo can not over a guarantee for underwear. They do, however, promise that in the event of a complaint, any means necessary will be taken to reach customer satisfaction.
---
Leave your review:
There are no reviews yet. Be the first one to write one.