~ At a Quick Glance
Founded: 1993
Origin: Amsterdam
Located: Global
Focus: Winter Clothing
Sustainable Materials: Hemp
Most Popular Item: Nordic Light for Men

Hoodlamb is a revolutionary Dutch clothing company that specializes in hemp-based winter wear and outerwear apparel. They were the first brand to create a winter jacket made out of hemp. This was their original vision long before they were the brand that they are today. Now, they boast a wide range of stylish hemp clothing that caters to all occasions and seasons.

~ Backstory
Hoodlamb was born from the Dutch North Sea when a group of surfers found themselves unable to find a jacket that could cater to all of their needs. The surfers unanimously agreed that they wanted something that would keep them warm, but would not be destroyed if worn immediately after getting out of the notoriously cold North Sea water. They also wanted it to be a product that was in harmony with the environment – something that would fit in with their lifestyle of connecting to nature. Some of the surfers were cannabis users with a high interest in the uses of cannabis beyond its recreational purposes.
They started to experiment with hemp fabric and hemp-based furs. Soon, their idea materialized as Hoodlamb's first winter jacket. It embodied their lifestyle and morals, was functional for what they needed, and was even fitted with a double zipper to make it possible to wear while changing out of a wetsuit.
A few miles inland from the North Sea, Hoodlamb's headquarters can now be found in Amsterdam. Hoodlamb has been around since 1993 but their business has grown and changed drastically from their humble beach beginnings.
In the '90s, Hoodlamb started as a small group of creators who used to make everything themselves in Amsterdam using local materials from markets and scraps from factories. Working out of a small inner-city art studio, their early days were highly experimental and required the daily input of a small creative team.
Their production has now been outsourced to China where they have their own factory run by ethical labor standards. China is the world's biggest producer of industrial hemp, so it seemed like an obvious option to them once their business started to grow. China can have a bad reputation when it comes to factory production, but Hoodlamb creators have gone the extra mile to ensure that their clothing is being created ethically and that their products are being sourced sustainably. Their move to China was motivated by their booming business needing to expand beyond what a small Amsterdam workshop can handle.
Hoodlamb is still best known for their winter wear. It is hard to come across ethical and sustainable brands offering winter and outdoor wear, and they have been pioneering this market since their early days. Their original aim of creating a warm, durable jacket that would be stylish and strong enough to survive the cold, wet Dutch winter, is still a vision that they are aligned with today. Using a combination of old and new methods of hemp production, they revolutionized the hemp clothing market with their fashionable and comfortable winter clothing.
Although their early days were focused on winter clothing, Hoodlamb now creates clothing for every season and occasion. They are leaders in hemp outdoor apparel with clothing that is known to be both comfortable and durable.
Durability is one of the many benefits of hemp clothing. Hemp has been shown to outdo cotton competitors time and time again.
Hoodlamb's mission is all about sustainability. They advocate cruelty-free production, ethical working standards, and promote hemp use over cotton or other unsustainable textiles. It is no surprise that they are recognized as leaders in the sustainable apparel movement. Their cruelty-free methods of production have even granted them PETA-approved status.
They donate 10% of profits to Sea Shepherd, a global ocean conservation organization. Their love for the ocean, nature, and creating cruelty-free clothing made this an obvious choice for Hoodlamb who have been partners with Sea Shepherd since they first reached commercial success.
Sustainable Sweaters from Hoodlamb are shedding light on the cruelty of the wool industry. Hoodlamb believes that wool is cruel and unethical, insisting that it is not natural for sheep to be shaved for their wool. Their website cites studies from PETA that have uncovered the shocking and cruel environments that sheep are kept in to be shaved for wool – going as far as to make claims that workers will physically abuse, step on, and kick sheep that they are harvesting wool from. Hoodlamb's alternative to this is their Sustainable Seaters. Sustainable Sweaters are made from hemp, cruelty-free, and soft and comfortable enough to want to live in all winter long.
'Cozy. Conscious. Cruelty-Free.' is the motto aligned with Hoodlamb's sweater range, and it is easy to see why.
Hoodlamb Sweaters are all hemp-based, offering the same warmth and comfort as wool with extra durability and sustainability.Hoodlamb's clothing is affordable when considering the quality that is offered. Their products are designed to last, and the price tags are not too high.
Their clothing ranges cater to mass markets, offering both stylish formal wear, casual wear, and outdoor wear. Their clothing comes in European sizes from XS to L. XL, but larger is not available.
Hoodlamb creators are proud of their faux-fur, having said that this is what makes them iconic. They create realistic fur-like textiles using a mixture of acrylic, hemp, and recycled materials. Their faux-fur is so lifelike that PETA has congratulated them on helping to curve the fur market. They make sure that fur is free of any harmful substances and guarantee it to be a beautiful and warm addition to any wardrobe.

~ Brand Images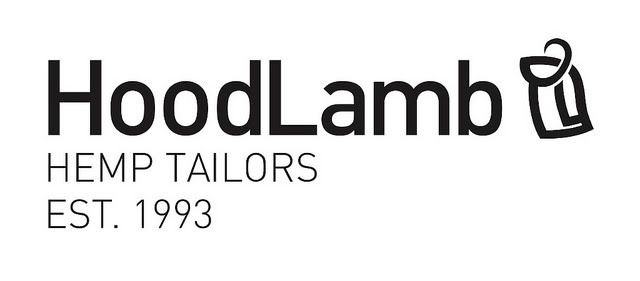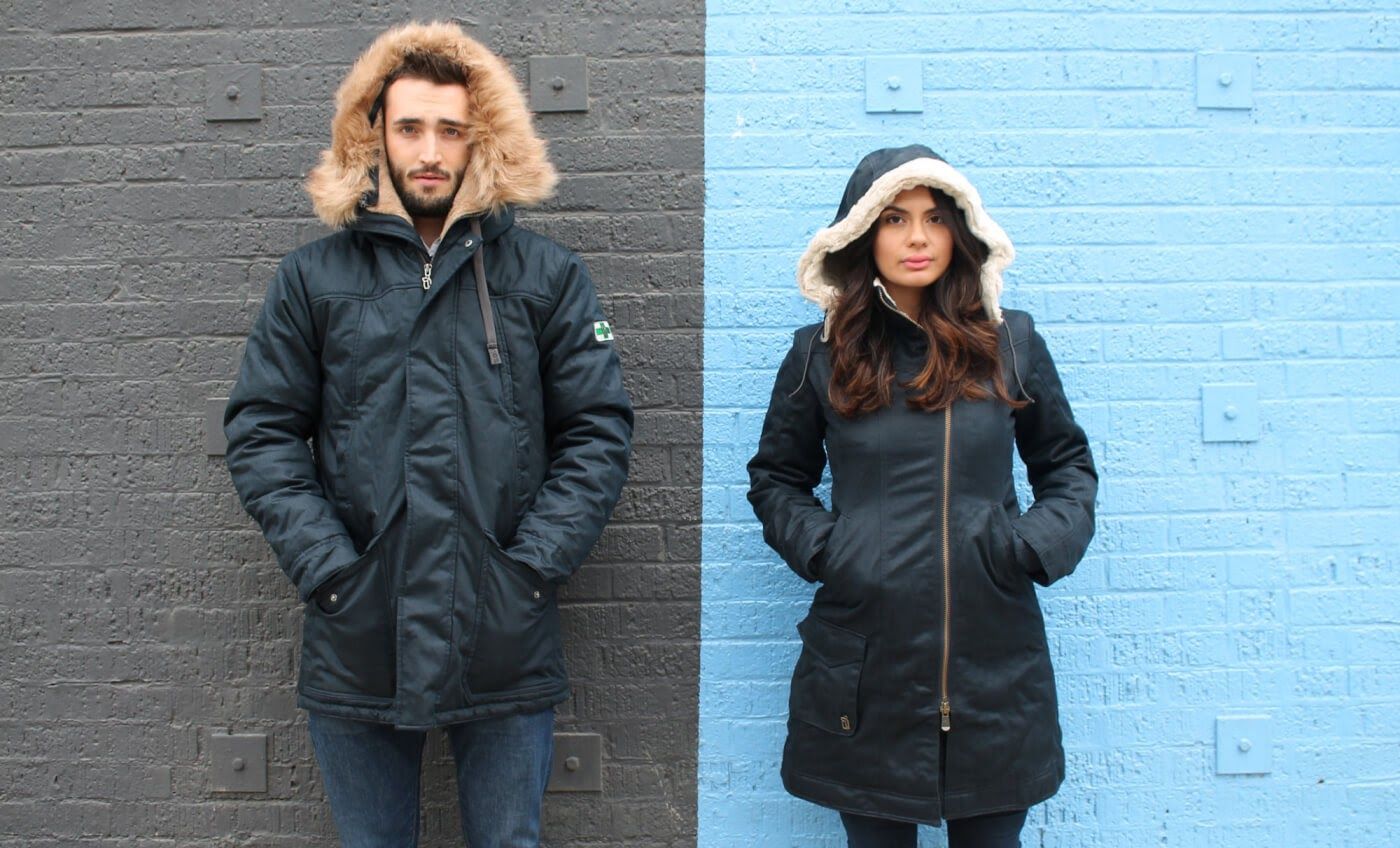 ~ Rating
5 STARS – for sustainability, fashion forwardness, and for their efforts to be cruelty-free and give back to charities. Hoodlamb makes the world a better and warmer place!

See what others think of Hoodlamb below (or leave your own review at the bottom of the page)

~ Public Rating
4 out of 5 stars (based on 3 reviews)

~ Brand Breakdown
Hoodlamb sets its own trends and follows seasons, with new ranges released with each seasonal change. They sometimes copy traditional winter looks, showing how they can be made with sustainable products instead of fur and wool.
Hoodlamb fills a need in the sustainable clothing market for winter wear. Winter clothing that is both sustainable and ethical can be hard to find. Hoodlamb has aimed to change this since their earlier days. They are now shipping their products and supplying to stores globally to try to fill this gap in the sustainable fashion market.
Hoodlamb will continue to create fashionable hemp-based clothing that challenged conventional fashion.
They are leading the way as hemp manufacturers, as a cruelty-free clothing brand, and as an advocate for ethical factory labor.
They fit into the sustainable fashion industry by embodying everything that sustainable fashion is about, from cultivation to production.
Hoodlamb not only promotes dressing sustainably, but they are also aligned with many sustainable causes. They are endorsed by PETA and sponsor Sea Sheperd to help aid water conservation efforts. Hoodlamb fulls a market need for sustainable winter wear and gives back to the causes that they believe in with their profits.
Pros
Sustainable products
Sustainable manufacturing process
Ethical labor
Alternatives to faux fur
Cons
Limited colors
No large sizes
Seasonal ranges can make other products hard to find
What Hoodlamb stands for is sustainability, conservation, and cruelty-free clothing. Their fashion ranges are beautifully stylish, durable and functional. Hoodlamb is worth wearing and their causes are worth getting behind.
Hemp is a highly sustainable product. It takes little to no excess water to grow, requires no pesticides or herbicides, and yields large returns in a short amount of time. By opting for hemp-based textiles, Hoodlamb is inherently sustainable.

Top 5 Selling Items:
Hoodlamb is best known for its winter jackets, many of which are their top-selling products. Some of the items available in their winter range are:

Women's Nordic Nightwatch
Designed to keep you warm for temperatures dropping all the way to -12 Celcius, Hoodlamb's Nordic Nightwatch is windproof, water repellent, and equipped with an insulator. The Lining is composed of hemp, recycled polyester, and acrylic. The beautiful coat has a sleek black design with a detachable fur collar and a two-way zip for extra functionality.

Nordic Light for Men
Another wind and waterproof ensemble – this lightweight jacket is designed to keep warm during temperatures of -5 Celcius. It is composed of hemp and organic cotton. The stylish black item is lined with brown hemp-based fur.

Women's Long Coat
A fashionable long coat available in black and blue, and is kitted out with an asymmetrical two-way zip and hemp fur interior. It is designed to keep wearers warm from -10 Celcius. It is waterproof and windproof and composed of hemp, recycled polyester, and acrylic lining.

Denim Washed Black Jacket
Available for men and women, this hemp-based denim jacket is popular in their current fall collection. It is wind-resistant, simplistic and durable.
Their famous jackets are available in sizes from XS to L, and their range includes:
Denim Washed Black for men and women
Light Blue Denim Jacket for men and women

Junior Ruderalis Hat
A perfect winter accessory for children, the Junior Ruderalis Hat is a nordic inspired creation designed to keep heads warm during extremely cold temperatures. It is composed of hemp-based faux fur, hemp textiles and organic cotton.

~ Final Thoughts
Hoodlamb is committed to high standards which are reflected in every step of their production, their treatment of their workers, and the high quality of their products. They are committed to sustainability and their products are durable, fashionable, and functional.

~ Q&A's

Why is hemp superior to cotton?
Cotton is grown in a monoculture which is bad for the land and speeds up the growth of pests and disease. Cotton uses pesticides – hemp does not.

Cotton requires a lot of water, hemp requires little to no extra water. Hemp grows extremely fast and produces much larger harvests than cotton in a shorter period of time.
What makes hemp sustainable?
Planting hemp enriches the soil, and leaves it better than when it was planted! Very little water is used in hemp production, so there is little water waste. Hemp grows up to 15 feet in 90 days! It east C02, making it the only carbon negative fabrics on the market.
What are the benefits of hemp products?
Hemp products are biodegradable, durable, recyclable and new technology has made them extremely versatile.
How can Hoodlamb guarantee ethical labor in China?
Hoodlamb's Chinese factories are certified by the International Institution for Workers Rights, Safety and Well Being. They visit their small, privately run factories multiple times per year to ensure that health and safety standards are being met and to see the conditions for themselves.
---
Leave your review:
Lfoe ql
I am the head of customer services at Hempressa (hempressa.com), the first and leading CBD store directory based in Florida, USA.
I have received multiple emails (from your workers and customers) asking us to list ecopruner.com. However, we cannot list your business on our directory as this is something that needs to be done by the business owners with authority to create listings on behalf of ecopruner.com.
It is absolutely free to list your business on Hempressa. A listing on our directory will put your business in front of many interested buyers and pass valuable traffic to your site together with a nice backlink.
To help to keep our directory ad free, we would need you to add a reciprocal link on one of your blog posts or pages to one of our sponsored sites:
Link URL: justcbdstore.com Link
Anchor Text: JustCBD Store
Link URL: shopgiejo.com
Anchor Text: Giejo
Link URL: itsmeandyou.com
Anchor Text: Its Me & You
It is entirely up to you to which site you link to. When creating your listing, make sure to add a link to the page where we can find the reciprocal backlink to one of our sites. Listings without reciprocal links will be deleted. This link exchange is perfectly fine because there's no direct exchange of links between your site and our directory.
A few tips
– If you do not receive a confirmation email, make sure to check your junk folder and give it at least 10 minutes. Otherwise, simply try registering under a different email.
– Only upload compressed images. Use https://tinypng.com
-Add a logo to your listing
I hope the above helps and we look forward to seeing your site on our directory.
Kind regards
Hempressa Customer Support
hempressa.com
410 Via De Palmas, Boca Raton, FL 33432, United States
Tcxpgcxqt
I am the head of customer services at Hempressa (hempressa.com), the first and leading CBD store directory based in Florida, USA.
I have received multiple emails (from your workers and customers) asking us to list ecopruner.com. However, we cannot list your business on our directory as this is something that needs to be done by the business owners with authority to create listings on behalf of ecopruner.com.
It is absolutely free to list your business on Hempressa. A listing on our directory will put your business in front of many interested buyers and pass valuable traffic to your site together with a nice backlink.
To help to keep our directory ad free, we would need you to add a reciprocal link on one of your blog posts or pages to one of our sponsored sites:
Link URL: justcbdstore.com Link
Anchor Text: JustCBD Store
Link URL: shopgiejo.com
Anchor Text: Giejo
Link URL: itsmeandyou.com
Anchor Text: Its Me & You
It is entirely up to you to which site you link to. When creating your listing, make sure to add a link to the page where we can find the reciprocal backlink to one of our sites. Listings without reciprocal links will be deleted. This link exchange is perfectly fine because there's no direct exchange of links between your site and our directory.
A few tips
– If you do not receive a confirmation email, make sure to check your junk folder and give it at least 10 minutes. Otherwise, simply try registering under a different email.
– Only upload compressed images. Use https://tinypng.com
-Add a logo to your listing
I hope the above helps and we look forward to seeing your site on our directory.
Kind regards
Hempressa Customer Support
hempressa.com
410 Via De Palmas, Boca Raton, FL 33432, United States
Llnwm mre
Hi
We are presently looking to take on a few more CBD brands for our upcoming product reviews.
Your company was recommended to us by our readers (not sure if they are your workers/reps), who would like to see a review of your products inside our magazine.
Please let me know if you are interested. I would appreciate if you could revert to me by the end of this week as we are working towards a tight deadline.
Thank you in advance.
Kind regards
Crystal Kadir
Giejo Magazine