~ At a Quick Glance
Founded: 1973
Origin: California, USA
Located: Global
Focus: Outdoor Clothing
Sustainable Materials: Recycled polyester, recycled nylon, recycled wool, recycled organic cotton, hemp
Most Popular Item: Men's Better Sweater Patagonia Jacket

~ Brand Details
'Live your culture every day.'
Patagonia's mission statement is simple and yet it tells us everything and more about what they want to achieve.
Patagonia is one of the most well-known and loved of all sustainable fashion brands, and people sing its praises for good reason. They are committed to both ethical labor and sustainable fabrics, ensuring that every step of their manufacturing process is as sustainable as possible. Their commitment to fair and ethical labor has reshaped the laws that we have today. Patagonia has paved the way for other sustainable brands to use embrace natural and recycled textiles in innovative ways.
Yvon Chouinard, a young mountain climber, was pursuing his passion for nature and the outdoors when he accidentally stumbled upon an idea that would revolutionize the clothing industry. He was an environmentally conscious person and noticed that his climbing gear was damaging the natural terrain. He started to improve upon his gear and eventually designed his own.
He soon moved on to selling his creations and they quickly became popular among climbers like himself. In 1965, he partnered with Tom Frost to improve the quality of his products and address his growing market. As a nature lover and environmentalist, using natural products was an obvious choice.
Now, Patagonia is synonymous with prime hiking, rock climbing, and mountaineering gear. Their commitment to natural products has been a driving force since their creation. Patagonia has always been looking for new ways to incorporate sustainable textiles, both natural and recycled.
Patagonia's products combine several sustainable materials. They use organic cotton and hemp, always ensuring that their crops are grown as sustainably as possible. Some of their materials are recycled, with recycled polyester and nylon making an appearance in a lot of their merchandise.
In a move that is arguably unheard of in the fashion industry, Patagonia has introduced a one year warranty to guarantee the quality and durability of its products. This is especially noteworthy when taking into consideration the market that Patagonia caters to – they create clothes for outdoor use that are inherently designed to take a beating.
The first product that Patagonia offered was pitons (metal spikes) for climbing. This was before Patagonia was a brand; back then it was merely how Yvon was founding his passion for climbing. Patagonia then expanded in more unexpected ways. During his travels in Scotland, Yvon purchased a rugby shirt to climb in. The shirt proved extraordinarily durable and Yvon began to wear them all the time while climbing until it became a full-blown trend. He started importing shirts from around the world to add to his brand in America and would later design shirts of his own that were inspired by rugby shirts and jerseys. This was the birth of Patagonia as a clothing brand.
Patagonia now specialized in all kinds of clothing for the outdoors. Their clothing lines are designed to be durable and environmental above all else – these are the principles that the band was birthed from and built on.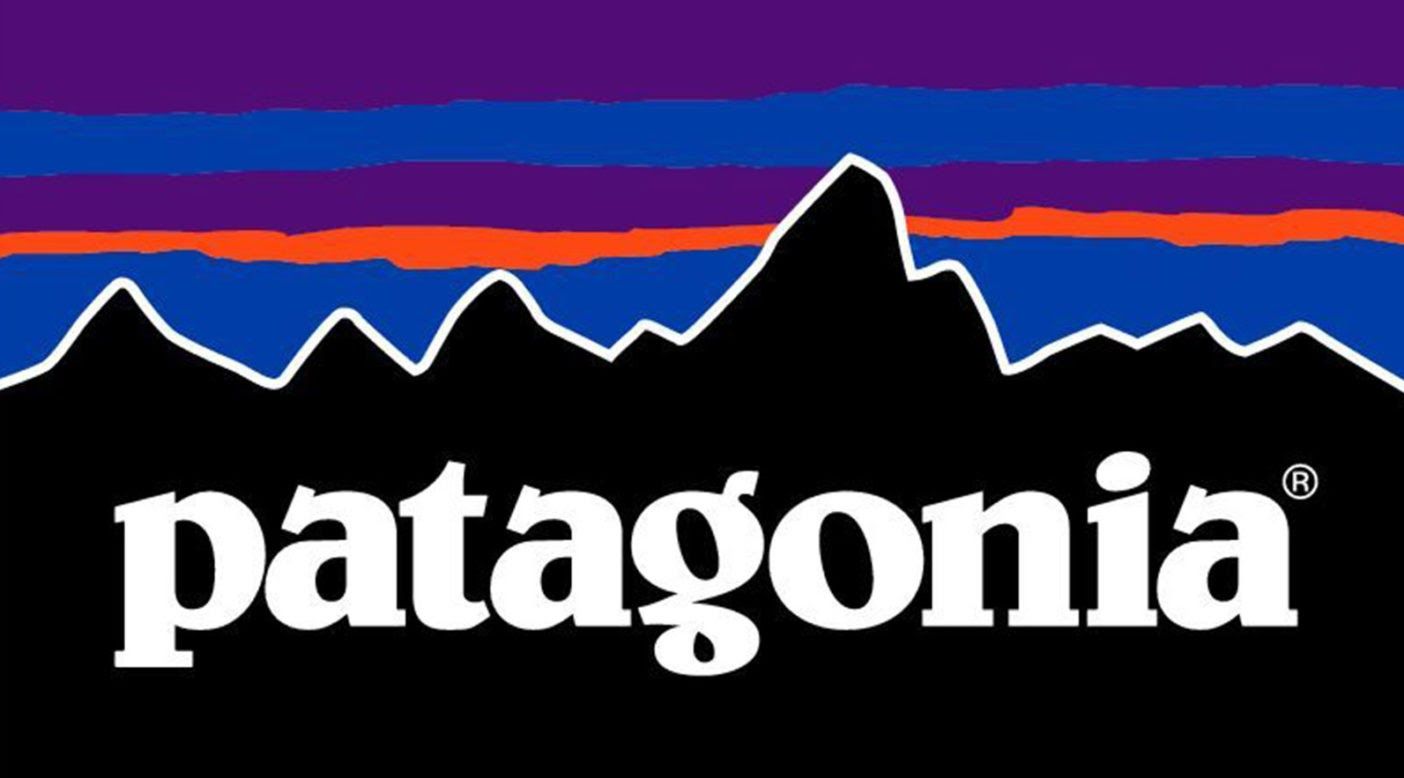 ~ Rating
5 STARS – Patagonia's commitment to excellence in their product lines is evident. Their products are all designed to fit unique needs and maintain durability and versatility while remaining as fashionable as they are functional. Patagonia is a leading sustainable fashion and lifestyle brand for a reason – their products are made with visions in mind and they bring these visions to life over and over again.

See what others think of Patagonia below (or leave your own review at the bottom of the page)

~ Public Rating
0 out of 5 stars (based on 0 reviews)

~ Brand Breakdown
Patagonia has been known to bring out products in alignment with camping, lifestyle and outdoor trends.
Patagonia has been paving the way in the sustainable fashion industry when it comes to outdoor wear for decades. They are considered pioneers and industry favorites. They have also paved the way for other brands by exploring the functionality of sustainable textiles and making heaps and bounds of progress to ensure global ethical labor in the fashion and clothing industry.
Patagonia faces more competition now than ever before, but they remain industry leaders and will most likely stay on top because of their proven quality combined with sustainable initiative efforts.
In 2019, Patagonia remains a leading brand in both sustainability and outdoor clothing and gear.
As well as being a dominating fashion brand pioneering the sustainable market, Patagonia is also a leader in camping and outdoor equipment.
Pros
Sustainable materials
Ethical labor
Durable products
Weather-resistant
Fashionable and functional
Cons
Some unsustainable fabrics
Can be expensive
Patagonia ensures quality and consciousness. Their products are designed to survive harsh circumstances and have proven to demonstrate durability. They offer a versatile range of products to fit the needs of anyone practicing any outdoor activity, whether they need to be assured of warmth, comfort, or even protection against the elements from their clothing.
Patagonia's commitment to sustainability goes above and beyond the materials that they use. They are involved in a number of environmental initiatives, support charities, fair trade, and make efforts to combat global warming. 1% of total sales, or 10% of profits, is given to environmental groups. In a multi-million dollar business such as Patagonia, even 1% is a large fiscal number!
They were leaders in the creation of the Fair Trade Law, ensuring ethical labor is practiced not only in their supply chain but in the supply chain of all American clothing companies. They assisted in court cases that helped to put ethical labor laws into practice throughout the USA.
Their commitment to climate change solutions has also been highly evident. They have outlined a plan to reach complete carbon neutrality throughout their entire business, including their supply chain, intending to achieve this by 2025. Currently, they are hosting events in conjunction with Extinction Rebellion, a climate change activism movement, to spread awareness about climate change and demand action from local governments where the events are being hosted.
Corporate Responsibility is another broad-based movement that Patagonia fully endorses. They are always working to actively ensure that their business, including the supply chain, is completely ethical and transparent.
Patagonia is invested in the entire lifespan of their products and has introduced their WornWear policy to encourage consumers to continue this conscious thought pattern after they have bought something. Worn Wear allows people to trade in their old and unwanted Patagonia items to be upcycled into new items. This is made possible by the utilization of recycled fabric in Patagonia's textile range.
Patagonia runs campaigns to educate consumers. These are often done alongside their advertisement campaigns, aligning their brand with these issues. One example was a campaign to fight against oil drilling in Alaska. Patagonia created ads with the slogan 'Don't Dam Patagonia', putting themselves right in the middle of the environmental issue and urging action through their advertisements.
Even employees of Patagonia are encouraged to get out there and help – the company will pay up to two months of pull pay for an employee to take time off to volunteer at any non-profit of their choosing. Upwards of 700 employees have taken the opportunity to do so.

Patagonia's Top Selling Items

Men's Better Sweater Patagonia Jacket
Available in a wide variety of colors and in sizes from small to XXL, this streamlined fleece jacket's versatility is its main selling point. Constructed from knitted polyester using Fair Trade certified sewing techniques and adorned with zips and hand warmers, it is designed to keep you warm while not restraining any flexibility. Find it here

Torrentshell Patagonia Jacket
Constructed from 100% recycled nylon, this jacket is also available in a wide variety of colors and sizes from small all the way up to XXL. It is waterproof and comes equipped with a two-way adjustable hood, zippered handwarmer pockets, and a laminated stowaway visor.
It is made to be as functional as it is fashionable, breathable, and compact for traveling with. Find it here

Patagonia Men's Nano Puff Jacket
A winter-friendly puff jacket designed to be incredibly lightweight and compactable, it is a favorite when conquering challenging temperatures and territories alike. It is waterproof, windproof, and equipped with two zippered handwarmer pockets and a drawcord adjustable hem to seal in warmth. It is composed of recycled polyester and available in a variety of styles and sizes. Find it here

Patagonia Men's Houdini Jacket
The perfectly minimalist and stylish jacket is a favorite for those who do not all the add-ons but still want the comfort and protection offered by Patagonia's jackets. Composed of recycled polyester, it is lightweight and waterproof. It is designed to wear over layers and has an adjustable hood, and is the perfect choice for milder terrain. Find it here

Patagonia Men's R2 Fleece Jacket
A mid-layer fleece jacket designed to be breathable yet insulating and warm. It features Patagonia's patented Polartec Thermal Pro insulated fabric, which is super lightweight and soft against the skin. It is favored for its technical fit and function, it's stylishness and it's comfortability while being warm and highly functional. Find it here

~ Final Thoughts
Patagonia is still going strong where it originated, in California, USA. It has grown in leaps and bounds from the sole proprietorship of a mountain climber into the multi-million dollar global business that it is today. Patagonia is showing no sign of slowing down and never fails to deliver new outdoor clothing alongside new environmental action.
Patagonia is much more than just a clothing brand. If you didn't know better, you could be fooled into thinking that they are an environmental non-profit that sells clothing on the side! They deliver quality products in uniquely sustainable ways and are always on the lookout for new ways to improve both their products and the planet. They have truly strived to make the world a better place and embodied their logo, 'Live your culture every day'.

~ Q&A's
What is Worn Wear?
Worn Wear is an upcycling initiative that allows consumers to trade in used and unwanted goods to reduce their carbon footprint.

What is the Ironclad Guarantee?
The Ironclad Guarantee is Patagonia's promise of quality. If you are not satisfied with a product, you are encouraged to return it so that it can be repaired, replaced, or refunded.

What mountain is in the Patagonia logo?
The Patagonia logo displays the Mount Fitz Roy. It is on the border of Chile and Argentina, also fittingly known as Patagonia

How does Patagonia plan to improve sustainability in the future?
Among other efforts, Patagonia is striving to be completely carbon-free by 2025.
---
Leave your review:
There are no reviews yet. Be the first one to write one.