~ At a Quick Glance
Founded: 1966
Located: Global
Focus: Outdoor and Climbing
Sustainable Materials: Recycled materials
Most Popular Item: Thermoball Triclimate

~ Brand Details
With the motto of 'Never Stop Exploring', The North Face has become an iconic brand for those who love to do just that. Founded by hiking enthusiasts to cater to those who love the outdoors, the North Face has become a go-to brand for explorers and adventurers. The North Face focuses on climbing gear that is made with sustainability in mind. They are more than just a fashion brand, offering anything and everything that climbers might need.
The North Face is named after the coldest and harshest side of a mountain. It was founded in 1966 by two hiking enthusiasts who envisioned changing the landscape of climbing gear. They were driven by a need to create better equipment than what was available and to do so with sustainability in mind.
Their first location was in San Francisco. In the 1960s, the North Face was already becoming a favorite among climbers, and they started to sponsor expeditions to great and unconquered places. By the 1980s, the North Face had noticed that its clients were striving to conquer even harsher, colder territories. They introduced clothing and gear suitable for skiing and snowy terrains. By the end of the decade, they were the only supplier in the United States with an extensive collection of high-quality ski clothing, sleeping bags, backpacks, and tents. The North Face has always been more than a fashion brand and has always focused on delivering the best gear for outdoor adventures.
In the 1990s, the North Face expanded even further to focus on athleticwear. Their logo could now be seen all over running tracks and marathon spaces. This was also when they introduced footwear, both for running and climbing.
50 years after its formation, the North Face boasts an extensive line of clothing, equipment, and footwear all designed to aid in peak athletic performance; be it on the running track or in some unknown corner of the great outdoors. They have great pride in the knowledge that they are favorites among some of the world's most renowned climbers, alpinists, skiers, snowboarders, and runners.
The North Face is popular among many outdoor and sports enthusiasts, but they remain most well known for their climbing wear and gear. The North Face's most popular items are their jackets that are designed to aid climbers in harsh weather while they conquer tough terrains. Their jackets are available in many sizes and styles to fit the individual needs of their outdoor-loving client base.

~ Brand Images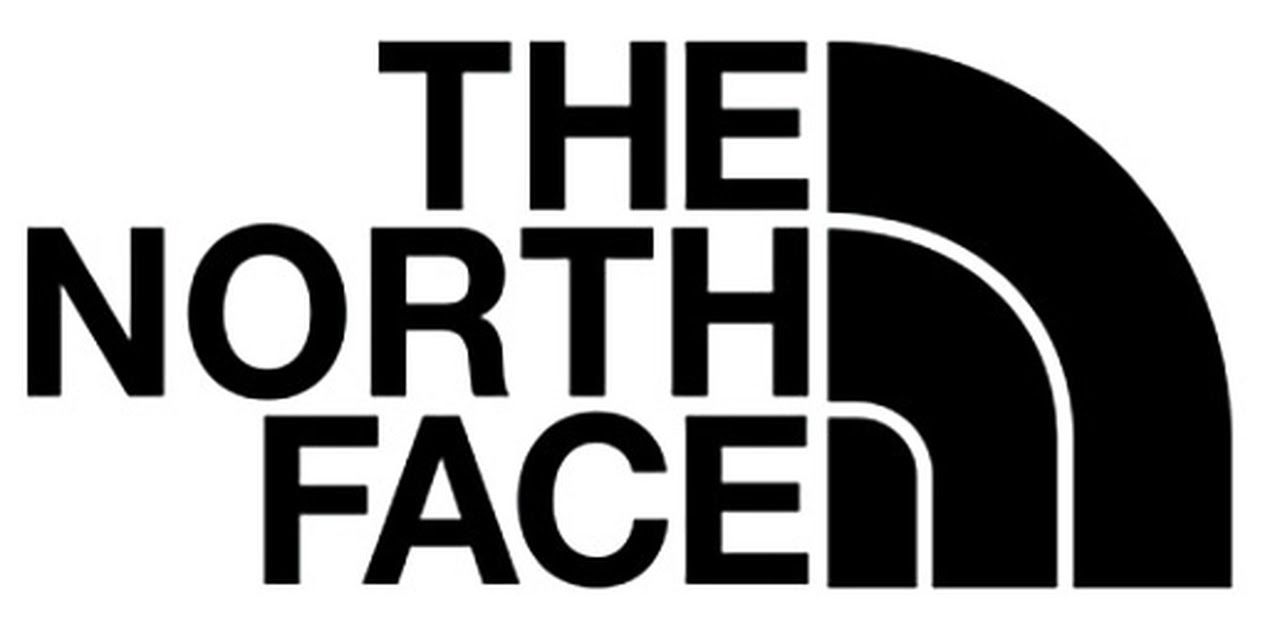 ~ Our Rating
4 stars – The North Face delivers high-quality products that are suitable for any climate or terrain. They have made great strides towards sustainability, but there is still a lot of room for improvement in the materials that they use. They could be utilizing much more sustainable materials. Their product lines are a favorite in their industry and it can't be said that they do not cater to every need in the outdoor fashion and gear industry. If the North Face chooses to utilize more sustainable materials in their production line in the future, then its rating would most likely become 5 stars.

See what others think of The North Face below (or leave your own review at the bottom of the page)

~ Public Rating
5 out of 5 stars (based on 1 review)

~ Brand Breakdown
Through the years, the North Face has followed its' client base's trends of exploration to deliver the most suitable, high-quality gear and apparel to fit their ever-evolving needs.
The North Face has been a long-time pioneer of outdoor gear and clothing and has earned its status as an icon and favorite among those who need high-quality outdoor gear and apparel. In recent years they have become focused more on sustainability, realizing that their production chain has not always been in alignment with their ethics as a brand. They have made impressive strides to utilize recycled materials in their products and now boast a wide variety of products made from recycled plastics, polyester, and upcycled clothing.
On their website, the North Face states that it is impossible to predict what the next 50 years will have in store for them, but they will continue to focus on pioneering design so that their clients can keep pushing their outdoor limits. It can only be assumed that they will continue to follow outdoor trends and maybe even expand into other outdoor areas and sports.
In 2019, the North Face is still leading the way in the outdoor market, and have also become leaders in the utilization of recycling. They were one of the first brands to incorporate recycled plastic into high-quality clothing. They have worked hard on the development of new technologies to allow this to happen and they have inspired their communities to get involved in the process by donating plastic to be recycled.
While many brands shy away from the topic of how they are harming the planet, the North Face has admirably come to terms with the fact that their products are not always aligned with their ethics, and they have made great strides to fix this.
The North Face offers some of the best outdoor clothing on the market, known for its durability and versatility. They have gone above and beyond what most outdoor clothing brands offer by including a wide variety of gear into their product line, making them a one-stop shopping option for outdoor enthusiasts.
Pros:
High quality
Durable
Versatile
Wide range
Cons:
Limited sustainability
Not utilizing sustainable materials beyond recyclables
The North Face caters to almost every outdoor sporting need. Their high end gear and clothing is an industry favorite that they have spent over 50 years growing and perfecting. If you are looking for high quality gear, clothing or footwear that is durable, flexible, and will offer you protection during any sport and under any climate, then the North Face is sure to fulfill all of your needs.
When the North Face was looking for a place to open their new European headquarters, they opted for Switzerland. Known to be an expensive country, this might not have seemed like the obvious choice for most brands, but the North Face did it so that they could get behind Switzerland's green policies. Switzerland has made it possible for them to use renewable energy, eliminating any need for fossil fuels and a heavier carbon footprint due to expansion.
The North Face aims to educate its market and sometimes uses campaigns to do so. Their 'Hot Planet, Cool Athlete' campaign urges athletes to take responsibility for their outdoor activities by showing them how to take climate change matters into their own hands. The 'Explore Fund' sponsors young athletes, allowing them to explore and experience nature, with the hopes that they will come to respect and preserve it.
In 1989, one of the founders of the North Face co-founded the Conservative Alliance. The Conservation Alliance is an organization funded by the outdoor clothing and gear industry that makes donations to small scale conservation organizations that work hard to protect and restore the environment in different parts of the world.
Additionally, the North Face has moved towards using recycled goods, which is arguably its strongest move in the pursuit of sustainability. The North Face utilizes recycled fabrics, building old existing products into the foundation of brand new ones. They also utilize recycled plastic, which is a game-changer for the world of sustainability. Not many brands can say that they have gone as far as to include discarded plastic bottles into their product range – but the North Face can! The North Face has an entire collection of shirts and sweatshirts made from plastic collected from Yosemite, Grand Teton, and Great Smoky Mountains National Parks. This brilliant sustainable move has not only made use of discarded plastic, but has helped to clean up the environment by focusing on American national parks.
One of the most popular products that the North Face has made from recycled plastic is the ThermoBall Eco. It is an environmentally friendly version of their popular ThermoBall jacket. The shell is made from recycled polyester and it is insulated with recycled plastic. Each jacket is said to contain around 5 bottles worth of plastic. The North Face also uses what they call 'climate beneficial' wool. This wool has been sourced from a sheep farm that is carbon negative and practices ethical wool harvesting.
The North Face also uses what they call 'climate beneficial' wool. This wool has been sourced from a sheep farm that is carbon negative and practices ethical wool harvesting.
In regards to their overall sustainability, a brand representative has stated, 'The desire to share our passion for the great outdoors is the driving force behind everything we do as a company and the reason why we manage our products and activities responsibly.'

Top 5 Selling Items

Thermoball Triclimate
This two-in-one jacket comes with an inner insulated jacket and a resilient waterproof shell. The two combined make for a brilliant piece of protective clothing that is valuable all year round in multiple weather conditions. It is the perfect choice for unpredictable weather. The jacket's cuffs are adjustable and it has strong zippers for extra protection. Find it here
Apex Elevation
A winter jacket that is loved by outdoor sports enthusiasts for its lack of bulkiness, the Apex Elevation is the perfect jacket for winter sports. Equipped with a water repellent finish and insulation, it is available in a variety of sizes and colors to fit every winter lover's needs. Find it here
Thermoball Full
This insulated winter jacket is designed to retain warmth while you are out in the elements. Despite this, it is still extremely lightweight and flexible, making it another favorite for winter sports enthusiasts. Slim fitting and sharp looking, fashionability is not compromised for versatility. It is honed for its comfort and durability and is easily folded to make traveling easier. It is available in a wide variety of colors and sizes. Find it here
Gotham III
Equipped with a tough, wind-breaking shell and designed to be water resilient, the Gotham III is the ultimate winter apparel for sportsmen and women in extreme weather circumstances. It is highly insulated and adorned with a soft faux-fur hood and storm flaps covering the front pockets. For extra added warmth and protection, it even has an internal zippered compartment. The sleek and stylish jacket is as functional as it is durable, making it a favorite for those braving the winter and still wanting to look sharp. Find it here
Venture 2
Venture 2 is a favorite for bikers because it has an adjustable hood that can accommodate a helmet. Designed to be warm and compactable, it is perfect for cold weather and easy to store away if it heats up. It has a cinch to tighten at the waist, adding extra warmth alongside stylishness. It is well ventilated and available in a huge range of colors and different sizes.
The brand originated in San Francisco. Much like their traveling outdoors client base, they have since moved to conquer the globe. They now have stores all over the world and headquarters in both Europe and the USA. What started off as a vision between two hiking enthusiasts is now a global empire. Find it here

~ Final Thoughts
The North Face is associated with high-quality, durable and versatile products. They have become renowned in the world of outdoor sports and fashion for this reason. Their impressive strides towards sustainability in recent years are setting a new precedent for global brands to follow. Supporting the North Face also means supporting the amazing initiatives that they are funding, such as the Conservative Alliance and Hot Planet, Cool Athlete. With their versatile and inclusive range, you can rest assured that the North Face is ready to cater to any climate, terrain, or sporting activity.

~ Q&A's
Where does the recycled plastic come from?
Recycled plastic is collected from American national parks, which has helped the North Face to do their part in cleaning up the world while simultaneously building their product line.
What other recycled materials are used?
Recycled polyester is utilized in many of their products. Recycled fabric has also started to make an appearance as the North Face moves more and more towards sustainability.
What kind of athlete does the North Face cater to?
In early days, the North Face catered only to mountain climbers – they are now the favorites of all kinds of athletes, from runners, skiers, to bikers, and more.
How do customers know that the wool used is ethical?
The North Face only uses wool that has been sourced from a carbon-negative farm that practices ethical farming. Customer can rest assured that no factory farms have utilized.
---
Leave your review:
---
Recommendation
Been a long term buyer of North Face products and they always exceed my expectations with their fabric technology. I'm an avid skiier and The North Face has always catered to my needs by having a plethora selection of different materials to choose from, be it Thermoball Triclimate or the Gotham III. I would highly recommend it to everyone who is starting out to get the Venture 2 jacket as it is a versatile piece North Face have curated specially for their customers.