~ At a Quick Glance
Founded: 2015
Origin: Netherlands
Located: Netherlands
Focus: Organic Sports and Nutrition Supplements
Most Popular Item: Organic Powder

~ Brand Details
EkoPura is a brand that wants to make both you and our planet healthier. The sports and nutrition supplement brand offers organic goodness that ensures health and happiness while implementing sustainable and ethical solutions.
They have an admirable focus on sustainability and were founded on a desire to make a positive impact on animals, humans, and nature alike.
One of their core values is that sustainable food products can contribute to a healthier lifestyle. EkoPura has realized that we only have one body and one planet to enjoy it on, so they promote the health of both. They always keep the environment in mind and the impact that they have on it.
EkoPura's website boasts an impressive and easy to navigate online shop, but that's not all. They have a blog fully tailored to help you in your journey towards healthy living.
Their website also holds a fun list of recipes. They are all healthy, natural and incorporate EkoPura products to show you their versatility. EkoPura's diet solutions are tailored to deliver high health and their protein powders, vitamins, and minerals are not only for athletes – they are for anyone who cares about their health. They are one of the only brands with a range to tailor to vegans and with products to cater to pregnant and breastfeeding women.
Because they see their products as a way of promoting sustainability as well as health, they use carefully selected suppliers of the highest quality. All of their ingredients are thoroughly tested and analyzed before being used, and then they extensively test their finished products before they hit the market.
Everything that EkoPura uses is organic. They believe that organic products are the way to attain the best health results, stating that organic always delivers the highest results for both to the earth and to the consumer. Organic products are higher in nutrients, vitamins, minerals, antioxidants, and fibers that EkoPura utilizes into their supplements.
EkoPura is designed to aid its users in a more conscious and healthier lifestyle. Healthy living, sports, and conscious diets are becoming more popular, but EkoPura has concerns that brands are utilizing these facts in the wrong ways and cutting corners that they should not be.
EkoPura strives to be the brand that makes a difference by increasing consumer consciousness while promoting a healthier lifestyle. They focus heavily on growing consciousness in all of their media and social media platforms. EkoPura wants a stronger world full of stronger people, that's why they make products that will strengthen your health, your lifestyle, and the world around you.

~ Backstory
EkoPura was founded in 2015 with the goal of creating a stronger world through a healthy and honest product. Their sports and nutrition products are designed to not only be good for you but to also be good for nature!
The founders of EkoPura saw that the world of sports and nutrition supplements was becoming dominated by brands who offered the cheapest fix and fulled it with artificial and unhealthy ingredients. They decided to be the change in the industry and thus, EkoPura was born.
Striving to be a driving force in increased consumer consciousness, they promote a healthier lifestyle and make products designed to fit it.
Boasting a large range of fully organic products, there is something for every athlete and health-conscious person from EkoPura.
One of their most popular lines is their organic whey. They offer different whey protein powders that focus on different minerals and vitamins. They have a fully vegan line of whey protein powders. Their website goes into full detail about where each individual product gets its said vitamins and minerals from.
Protein shakes are another product where they excel. You can mix and match for variety and drink them from EkoPura's own sustainable bottle, made to free of toxins and chemicals and to last for years of runs or gym sessions.
EkoPura gives discounts on their mix and match bundles – it's another way that they promote healthy living! They want your diet to be balanced without your wallet taking a hit.
Unlike most brands, they aim to be extremely informative about the origin of everything that their products consist of. Most brands won't disclose where all those B vitamins and omega oils come from, but that's one of the things that makes EkoPura different and one of the ways that they encourage an informed and environmentally friendly lifestyle.
They offer protein powders, vitamins and minerals in pill form, and have a range that is inclusive to vegans. Each protein powder tells you the percentage of protein and where the protein comes from. The pills have guidelines for how and when to use them. They even offer health solutions with fun flavors. Some have vanilla and there is a protein powder with blueberries that shows the world that healthy living can be delicious as well as environmentally friendly.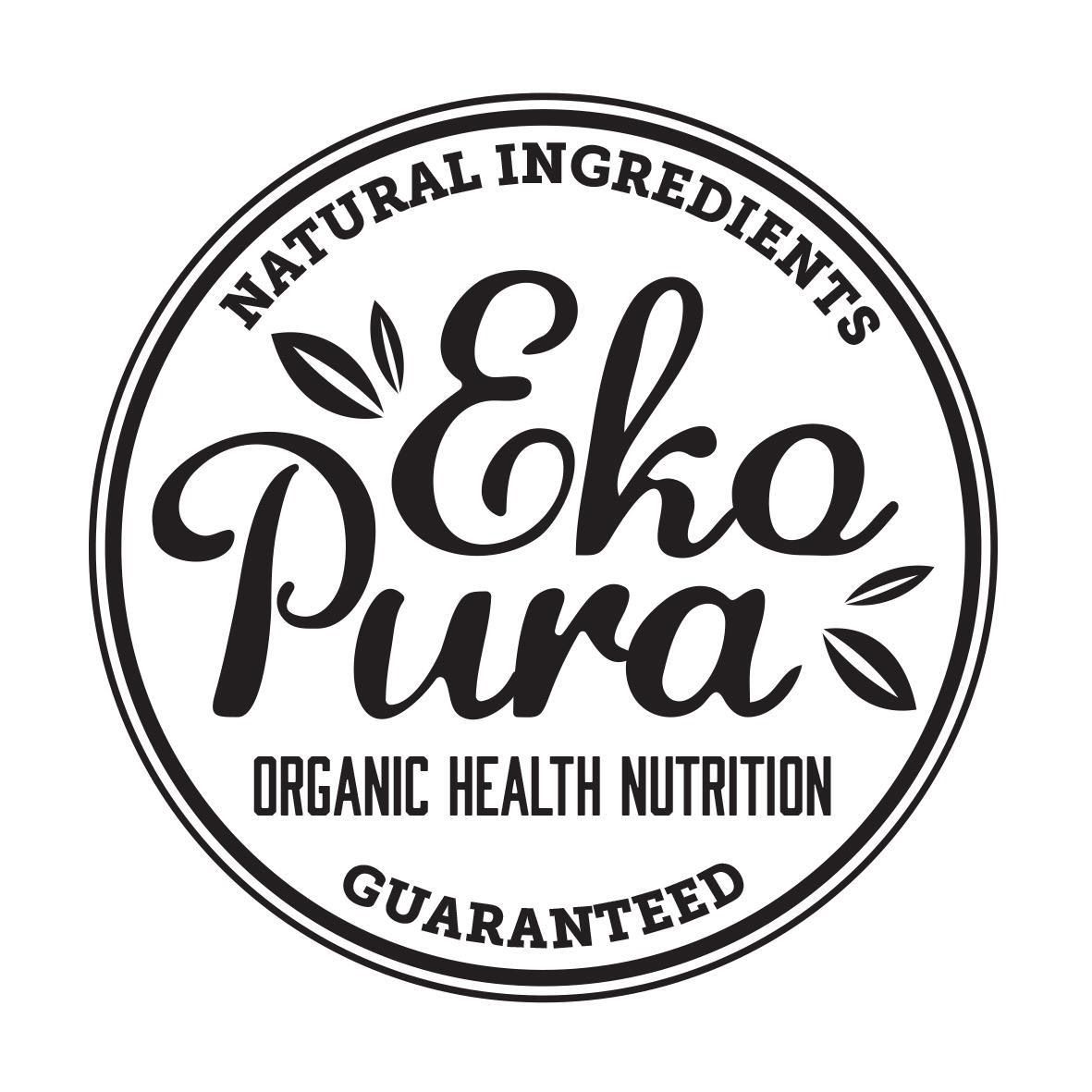 ~ Rating
4 STARS – EkoPura is an excellent brand deserving an excellent rating. The only place where they lose some points is in their still small product range. The self-proclaimed work in progress brand could earn a high rating by expanding its product range. There is little more to criticize about EkoPura – they offer health solutions that are eco-friendly and strive to make the world and their customers stronger and healthier through these solutions.

See what others think of EkoPura below (or leave your own review at the bottom of the page)

~ Public Rating
3.7 out of 5 stars (based on 6 reviews)

~ Brand Breakdown
EkoPura aims to be the ethical, sustainable solution to protein-packed solutions. Void of any harmful artificial additives and containing only ethical and sustainable ingredients, EkoPura creates products for people who are health-conscious and eco-friendly.
They constantly strive to be a sustainable solution in an industry that has become flooded with unethical production and cheap chemical alternatives.
EkoPura hopes to expand further into the global market. Luckily, their products are available to people outside of Europe. They currently offer shipping in Europe and the UK.
Pros
Sustainable solutions
Eco-friendly ingredients
Protein rich
Vegan-friendly
Cons
Smaller range than most competitors
Only available on Amazon in the USA
Fully organic and fully informative, EkoPura's greatest strength is the knowledge where everything that they use comes from and the knowledge that they give back to you.
Their high quality products are fully organic and made from only the finest ingredients. They work with respect for people, animals, and nature.

Top 5 Selling Items

Organic Whey Protein
A deliciously creamy powder packed with 80% protein. It is derived from organic milk from European grass-fed cows. The whey is natural, fully organic and great as an immune booster and protein source. Find it here
Organic Whey Natural Vanilla
Packed with vanilla and 78% protein, it is 100% free of any artificial additives, fully organic, and designed to taste as good as it feels. Like the original Organic Whey Protein, protein comes from milk concentrate. Vanilla is sustainably sourced and adds an extra layer of taste to the protein solution. Find it here
Omega 3 Vegan Algae Oil
A vegan friendly health product that delivers a solution to those who want to ensure that their omega 3 intake is sustainably sufficient. Derived from seaweed oil, it's beneficial for vegetarians, vegans, athletes, and pregnant or breastfeeding women. Find it here
Vegan Magnesium
Vegan Magnesium is made from Magnesium Bisgycinate and Magnesium Citrate – two of the most powerful sources of magnesium. It comes in tablet form and it is recommended to take two per day to reach sufficient magnesium levels. Find it here
Organic Whey Vegan Protein
Containing 72% protein, this product is tailored towards vegans who need to ensure that their protein intake is high enough. It is made from brown rice and yellow pea protein extract and perfectly provides amino acids in an eco-friendly way. Find it here
~ Final Thoughts
EkoPura is an environmentally conscious brand that delivers high-quality health solutions. Good for the planet and good for you – EkoPura is well worth supporting in your personal journey to great health and sustainability. Their range has something for everyone and their protein powders are not only for athletes. EkoPura is for anyone who wants to achieve perfect health without any harm to the environment.
~ Q&A's
Are all products vegan-friendly?
No, a lot of the products get their protein from milk concentrate. There are vegan alternatives, all of them clearly labeled with the word 'vegan'. Shop from the vegan range for vegan solutions.
Is milk ethically sourced?
Yes. All milk comes from free-range grass-fed European cows.
How do I know which product I need?
EkoPura gives in-depth product descriptions that can aid you in making the right purchase. If still in doubt, consult your doctor about what vitamins and minerals you might benefit from.
Is EkoPura only for athletes?
No! Anyone wanting to improve or maintain their health can benefit from EkoPura.
---
Leave your review:
T pjj kei
Dear Client,
Are you ready to take your business to the next level? My top-notch search engine optimization (SEO) service can help your business increase its online visibility and reach your target audience. My focus is on building high-quality backlinks to your website, which can boost your search engine ranking and drive more traffic to your site.
I noticed that your website may not be generating the desired number of leads due to its low ranking. That's why I want to offer my expertise to help you increase your revenue.
I recently worked with a client who saw a 110% increase in revenue after only one week of using my Fiverr service. Imagine what I can do for your business!
Don't wait any longer. Click here to check out my Fiverr service and start seeing results today: https://bit.ly/3KRtzAl
Thank you for considering my service. I look forward to working with you soon.
Best regards,
Randy M.
Rex zn uz
Hi,
During the crisis I gave a few tips to a friend whose retail business was crushed by the pandemic
He followed my advice and generated $60k in sales in just 4 weeks!
Then he told some friends about this and they made $18k and $15k in sales
So I packed everything I know about email marketing into a short video course
We got great feedback from the course, and it sells for just $7
It's an amazing opportunity check it out here: https://snapt.io/ShSXG
Ailx fxqouxpw
Hi,
Do you want to lose weight?
Do you want to feel younger?
Do you want to be more healthy?
We are giving you a free e-book which contains valuable information on how to improve your health and wellness.
http://myrevivedaily.com/ebook
Best regards Greg Blankinship
Dcwxtyw I
Hello,
Do you know why your metabolism is important?
And did you know that it can actually help you lose weight, all in a healthy way?
And so much more…
I show you how, in this FREE E-Book:
https://tribalshare.systeme.io/metabolism-ebook
Best regards, Hugh Gerber
A Jt Lidw
By way of introduction, I am Mark Schaefer with Nutritional Products International (nutricompany.com).
We serve international and domestic manufacturers seeking to gain more distribution within the United States.
Your brand at ecopruner.com recently caught my attention, so I am contacting you to discuss the possibility of expanding your distribution reach.
We provide expertise in all areas of distribution, and our offerings include the following:
* Rapid entry into the U.S. market.
* Purchase Orders
* FDA Regulatory Compliance
* Active accounts with major U.S. distributors and retailers.
* Our proven sales force has public relations, branding and marketing all under one roof.
We maintain active business relationships with over 200,000 distribution outlets across the nation, and we have a direct line of contact with executive-level buyers.
Our company has a proven history of initiating accounts and placing orders with major distribution outlets. Our history allows us to have intimate and unique relationships with key buyers across the United States thus giving your brand a fast track to market in a professional manner.
Please contact me directly at 561-544-0719 or by replying, so we can discuss your brand further.
Kind Regards,
Mark Schaefer
Director Of Global Procurement
Nutritional Products International
nutricompany.com
101 Plaza Real S
Boca Raton, FL 33432
Office: 561-544-0719