~ At a Quick Glance
Founded: 1999
Origin: USA
Located: Global
Focus: Massage Products
Sustainable Materials: Organic oils, herbs, and botanicals
Most Popular Item: TheraPro Multi-Purpose Massage Cream infused with Jojoba Oil and Avocado Oil

~ Brand Details
City living can be stressful and we all need a break sometimes. Finding that break can be hard, especially for those of us who want to keep sustainability in mind. There are so many brands geared towards leisure that don't take the environment into account. Luckily, Massage Warehouse is not one of them.
Massage Warehouse is a wholesaler that also retails products to individuals. As their name implies, they specialize in everything massage orientated.
Massage parlors might be interested in their massage beds made from sustainable materials, and you might be too, but chances are that their oils, creams, and lotions will appeal more to private buyers. They also have a range of aromatherapy products that will bring all of your senses alive.
The great thing about this brand is that they're not only focused on their product. They are all about environmental awareness, stating that education and awareness are absolutely vital to positive change in the world. Massage Warehouse is dedicated to maintaining transparency and educating the public about what goes into their products and business.
By keeping the focus on education, they can both keep the world green and help you choose the products that best fit your needs.
Massage Warehouse uses a Green Aware icon on their products that meet the following standards:
Uses certified organic ingredients
Uses recycled or recyclable packaging
Uses environmentally friendly shipping materials
Employs office or factory recycling procedures
Contributes to sustainability to programs
If you see the Green Aware icon, you can rest assured that the world is not suffering for your relaxation. There is nothing to stress about – you can sit back, relax, and enjoy the full benefits of Massage Warehouse's stunning range.
Online shoppers can find a Green Aware link under Massage Warehouse's 'shop' menu on their website, making it easier than ever to go green. All of these products meet a high eco-friendly standard, or they just don't get the Green Aware icon. Not all of Massage Warehouse's products share the icon, but they have assured the public that they are working on that! Going green is not always a fast and easy process, but brands like Massage Warehouse are always actively striving to improve.
Many of the oils, creams, and lotions that they offer are made entirely of natural, organic products, such as natural organic oils, herbs, and botanicals. You can trust that they have sculpted their product line to fit the needs of eco-friendly consumers while still offering the highest quality. In fact, the quality is higher than most brands, because of their focus on everything natural. Oils, creams, and lotions are available in an extensive range and there is something for everyone, whether you are trying to treat an ailment, improve your skin, or simply take some time to relax.
Although massage tables might not appeal to the average private consumer, Massage Warehouse's massage tables are definitely worth a mention here. Some of the products used in the manufacturing of these are organic bamboo, sustainably grown maple, and sustainably grown oakwood. Massage Warehouse ensures that all of the forests that they source wood from are sustainably managed. They use CFC-free foam for the exteriors. Their massage beds are just as strong and durable as any competitor – the only difference is that they keep the environment in mind.
Their aromatherapy range is all Green Aware certified. They are made from certified organic essential oils that have been cultivated from chemical and pesticide-free soil. They offer soy candles that burn cleaner and actually last longer than traditional paraffin candles. You can breathe easy knowing that the scents you choose aren't harming the earth or air in guiding your trip to relaxation.
Massage Warehouse even keeps sustainability in mind when it comes to packaging their products. They have replaced the traditional foam peanuts that clog our landfills with recyclable air pillows. Each pillow is 98% air and 2% recyclable plastic. Not only does this help them reduce their waste, but it also helps them to reduce the amount of packaging used, especially when shipping to bulk clients.
Always on the lookout to improve, Massage Warehouse came to the realization that while supplying informative pamphlets was a noble ambition, printing them out was not the most eco-friendly way to go about doing it. Since 2008, they mostly stopped printing pamphlets and instead moved all of their informative and educational resources to the internet where they can be enjoyed by all, without any of the waste. I say mostly, because they do still supply some printed pamphlets, but they now use recycled paper that can be recycled again.
Furthermore, Massage Warehouse does not just let anyone become one of their vendors. They choose all of their vendors carefully and ensure that all of them embody the standards that Massage Warehouse abides by, including a commitment to quality, environmental preservation, health, and community.
Two vendors that they work with are Oakworks and EarthLife. Both of these are excellent organizations committed to environmental improvement.
Oakworks donates money to plant trees for every item sold. They are committed to strictly USA manufacturing and use premium quality hardwoods sustainably sourced from North American forests. They recycle packaging materials and waste and dedicate themselves to ensuring that none of their products are harming the environment by eliminating any toxic chemicals from their process.
EarthLife also plants a tree for every product sold. They use eco-friendly products in every aspect of their production. They employ recycling practices in the manufacturing process and also recycle all waste and packaging.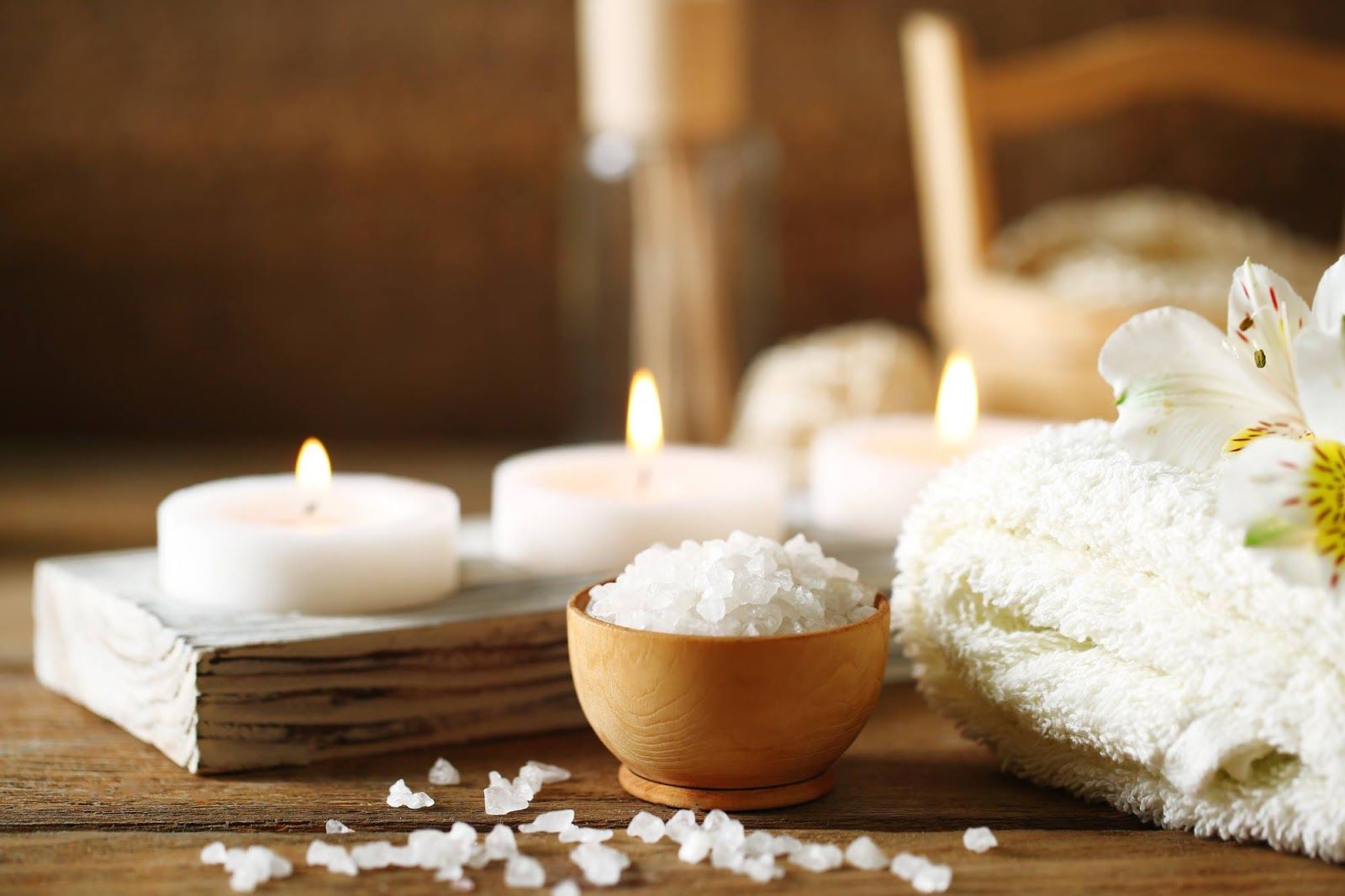 ~ Rating
5 STARS – who doesn't love a good massage? Massage Warehouse ensures that the world will not suffer for your pleasure. As a wholesaler, they have far-reaching impacts on their industry. That means that they are actively ensuring that massages can happen without environmental consequences.

See what others think of Massage Warehouse below (or leave your own review at the bottom of the page)

~ Public Rating
0 out of 5 stars (based on 0 reviews)

~ Brand Breakdown
Massage Warehouse takes the time tested trends of massage and tries to make them environmentally friendly. What's not to love about getting the same amazing results without damaging the earth?
They are a force to be reckoned with in their industry. Their large-scale operation is making massages every more eco-friendly.
Massage Warehouse is going to continue to grow but their most notable growth is in the private sector. Sometimes consumers would rather do it themselves – Massage Warehouse is happily catering to their needs.
As of 2019, they are a mammoth brand gaining dominance throughout the massage industry of America, and that is definitely a good thing because their sustainability is unmatched by other brands.
Pros
Eco-friendly
Organic
Natural
Cons
Private range is still small
Caters more towards wholesalers
Sustainability is a part of Massage Warehouse's core. They have grown to become more sustainable as they grow as a brand. Everything that they use is natural and organic whenever possible. They emphasized the importance of minimizing waste and strive to recycle. Their focus on education is also admirable and it is making a global impact on the mindset of the massage industry.

Top 5 Selling Items

Keyano Aromatics Pumpkin Spice Massage Oil
This massage oil is a beautifully scented skin savior that has calming aromatherapeutic properties. It's favored for its gorgeous scent and rejuvenating properties. It is available in wholesale bulk sizes and in small sizes for private use. Find it here

Bon Vital Organica Massage Creme
A simple but essential massage cream made from organic oils. It is smooth, scentless, and available in a variety of sizes. Find it here

TheraPro Multi-Purpose Massage Cream infused with Jojoba Oil and Avocado Oil
Jojoba oil and avocado oil are both known for their miraculous healing properties. They smell amazing too! It is no wonder that this cream is a favorite. It has anti-aging properties and is made from organic materials. Find it here

Charlotte's Web Hemp Extract Infused CBD Cream
CBD is being renowned around the world for its medicinal properties – so adding it to massage cream just makes sense! It is made with sustainably sourced hemp and designed to make you glow. Find it here

Soothing Touch Muscle Comfort Massage Cream
Designed for when you're feeling a bit down and out, give your muscles some extra love with this comforting cream. It's super popular among athletes and will leave you feeling healed and energized. Find it here

~ Final Thoughts
There is no better way to relax than with Massage Warehouse's products, and the huge bonus is that when you use their products, you're keeping the environment in mind. This brand knows how to make everyone happy.

~ Q&A's
Is everything organic?
Everything possible is organic, and Massage Warehouse is always looking to improve.
Can I purchase these products if I am not a wholesaler?
Yes! Most of the products come in large scale sizes but the range for smaller sizes is increasing. Anyone can benefit from these products.
How can aromatherapy candles be eco-friendly?
The candles are made from soya, so they do not produce any harmful fumes.
Where can I purchase these products for private use?
Check out Massage Warehouse's website to find a shop near you, or simply purchase them online through the Massage Warehouse online shop. They are also available on Amazon.
---
Leave your review:
There are no reviews yet. Be the first one to write one.