~ At a Quick Glance
Founded: 2004
Origin: Brooklyn, USA
Located: Global
Focus: Backpacks and solar powered gear
Sustainable Materials: Solar power
Most Popular Item: Voltaic Systems Array Rapid Solar Backpack Charger
Voltaic Systems is inspired by the modern need to stay connected while traveling. They have been developing solar-powered backpacks since 2004. Since then, they have developed a high-quality line of solar-powered bags, backpacks, and portable solar-powered charges

~ Backstory
Voltaic was founded in Brooklyn, USA, in 2004. They have been developing cutting edge solar-powered gear for the past 15 years and have become a favorite among travelers and digital nomads for their high powered gear. Each of their products is assembled and tested in the Brooklyn Navy Yard.

~ Brand Details
Voltaic's solar-powered gear is both stylish, functional and highly efficient. They are geared towards on-the-go travelers and digital nomads who need to stay connected while on the go. Some of their backpacks are designed to charge laptops while they are being carried. Others are designed more specifically for cameras, while their higher-end gear, such as the Voltaic Systems Array Rapid Solar Backpack Charger, is designed to carry multiple items of equipment at the same time and charge them while being carried. They also offer portable solar chargers that can be unfolded and placed in the sun to harness the power of the sun. These chargers can be connected to electronic devices to charge them on-the-go.
Voltaic's proudest item to date is its Array model. It is adorned with 3.5W monocrystalline panels and a 19,8000 mAh battery pack. It can charge multiple devices at the same time – it works for smartphones, cameras, laptops, and everything else that you can imagine. It is capable of fully charging a laptop in one go, using nothing but solar power. This places its capabilities much higher than the current industry standard. It is said to be able to fully charge 7 smartphones, 3 tablets, or 1 laptop in one go when the solar power bank is full. The bag is even equipped with USB charging ports and has waterproof fabric to ease a traveler's mind in any weather conditions.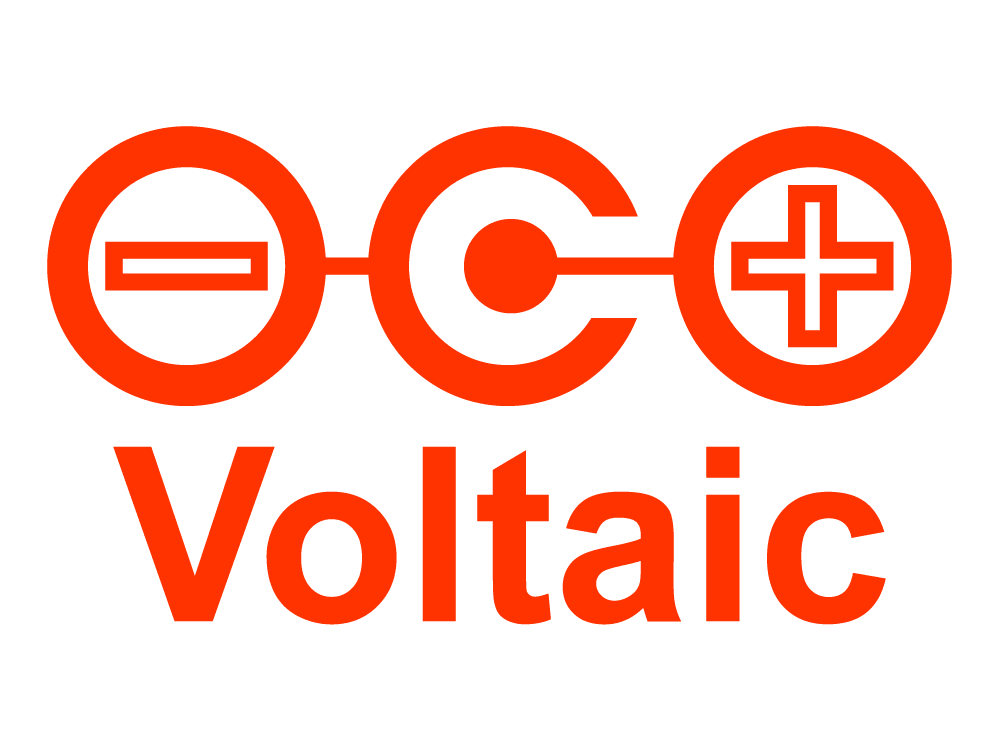 ~ Rating
5 STARS – Voltaic offers some of the best solar-powered gear on the market. Its specifications make it perfect for people who travel with a lot of gear, and they also have products available to those who don't. Their products are made with all weather conditions in mind and are designed to be truly location independent. Recycled materials are used and their products allow people to use renewable energy. Voltaic is a functional, sustainable, and high-quality brand well deserving of a 5 star rating.
See what others think of Voltaic below (or leave your own review at the bottom of the page)

~ Public Rating
5 out of 5 stars (based on 1 review)

~ Brand Breakdown
Solar-powered gear is a growing sustainable market. Voltaic is following this trend while setting the bar for other brands with their high quality products. With the workplace becoming more remote and digital nomads on the rise, Voltaic offers a solution to the problems of this new lifestyle trend that is sweeping the world.
Voltaic are industry leaders who have spent over a decade creating high-quality gear to cater to the needs of travelers and energy-conscious people alike. They offer innovative solutions for people who want to utilize green energy while holding on to modern technology.
Voltaic is redesigning a lot of their product range to be more streamlined without sacrificing power. In the future, their bags and gear will be less bulky as solar-power technology evolves to achieve more efficiency.
As of 2019, many reviewers place their backpacks as the top solar-powered option. They outdo competitors because their bags are designed to be extremely functional and capable of carrying and charging large amounts of digital gear.
Voltaic's products are made for daily use, with their users' devices in mind. They are dedicated to smart storage solutions a d design their bags to hold as much as possible in as little space as possible. Their bags are designed to be functional with breathable, comfortable straps and back-fittings.
Voltaic is also committed to sustainable solutions to energy problems. This is not only evident in their products' utilization of solar power, but also in their use of recycled plastic in most of their bags
Pros
Strong batteries
Designed to carry multiple items
Recycled materials are used
Customizable and adaptable products
Products that work with each other or alone
Versatile range
Cons
Expensive
Heavy
Reliant on sun
Bulky bag
Voltaic's products are inherently sustainable due to their use of solar power. Voltaic does not stop there, however. An estimated average of 21-33 recycled bottles goes into the making of each bag. The bottles are turned in PET fabric, which is featured in all of their bags. They also have a take-back program that utilizes old parts and batteries and allows them to be recycled into new products.

~ Top 5 Selling Items

The Voltaic Systems Array Backpack
The Array backpack is currently the top of the line product that Voltaic offers. It has amazing solar-power capabilities – it can charge a laptop to completion with nothing but the sun! With advanced solar panels and a high-powered charging bank, the Array is completely location-independent. It is waterproof and adorned with weather-resistant solar panels, making it entirely weatherproof. It's large capacity and abundance of pockets are what make it a favorite. It is a 25L clamshell bag that can fit a 15-inch laptop, a DSLR, and any other gear or gadgets that a traveler might need. It's one downside, besides the rather hefty price tag, is that is quite heavy on its own, weighing in at about 5 pounds while empty.

Converter Solar Power Backpack
A slightly smaller but equally stylish back, the Converter Solar Power Backpack is a 20L bag designed to carry and charge a laptop. It gets extra points for sustainability because it is made out of 21 recycled plastic bottles! It has a strong battery that will easily keep travelers plugged in on-the-go.

Fuse 10 WSolar Laptop Charger
A portable solar panel designed specifically for your laptop. It is a durable, weather-resistant charger made from recycled plastic and designed to be functional while traveling. It is made with laptops in mind but is capable of charging a wide array of other devices. It easily attaches to Voltaic's backpacks for added charging power.

Arc 10W Solar Charger
The Arc 10W Solar Charger is designed to charge devices while traveling, directly from the sun. It can be easily attached to other voltaic products. It is water-resistant and capable of fully charging devices in one go with its powerful battery.

Shine Solar Light and USB Charger
A bright solar light and charger, this two in one product is the perfect outdoor camping accessory. It has a battery pack with a USB port. Its light lasts for at least 30 hours and is brilliantly bright. It can be mounted onto any Voltaic backpack. It is also waterproof and has a removable torch.

~ Final Thoughts
When it comes to functional outdoor gear for digitally-minded people, it is hard to beat Voltaic. Their wide variety of products catered to outdoor living and digital nomads alike is top of the line, high-quality, and as sustainable as it is functional.

~ Q&A's
Why solar power?
Solar power is an infinite resource that should be utilized much more than it is. Utilizing solar power is cheaper in the long run and does no harm to the environment,
How are plastic bottles used in the process?
Voltaic creates PET out of recycled plastic bottles that would otherwise end up in a landfill.
What are the other benefits of PET?
PET is a strong and durable material. It is weather resistant and waterproof. Using PET does not only offer a solution to the plastic problem of modern times, it makes Voltaic bags capable of enduring any weather conditions.
What about complaints that Voltaic backpacks are heavy?
Unfortunately, the solar panel technology available at this time means that Voltaic bags are a little on the heavy side. Users say that it is well worth the power that they offer compared to competitors. As solar technology improves, so will the weight of Voltaic backpacks.
---
Leave your review:
The 250 volt battery charder
The 250 volt battery charger v lasted me for two days. I was in the hospital for surgery. The outlets for the shospital were not accesible to me from the bed, Thank God I had my battery with me. Also it has the outlet that charges my iPad. iPads used to use the lightning cord.